Top hiking routes to try in Gauteng
There's nothing quite like a muscle-stretching hike to work off some stress and enjoy Mother Nature in the great outdoors. From peaceful walks in indigenous forests to adrenaline-pumping climbs, Gauteng has a hike for everyone, no matter your fitness level! Fasten your hiking books, lather on the sunscreen and get lost in South Africa's unparalleled natural beauty on one of these iconic hikes.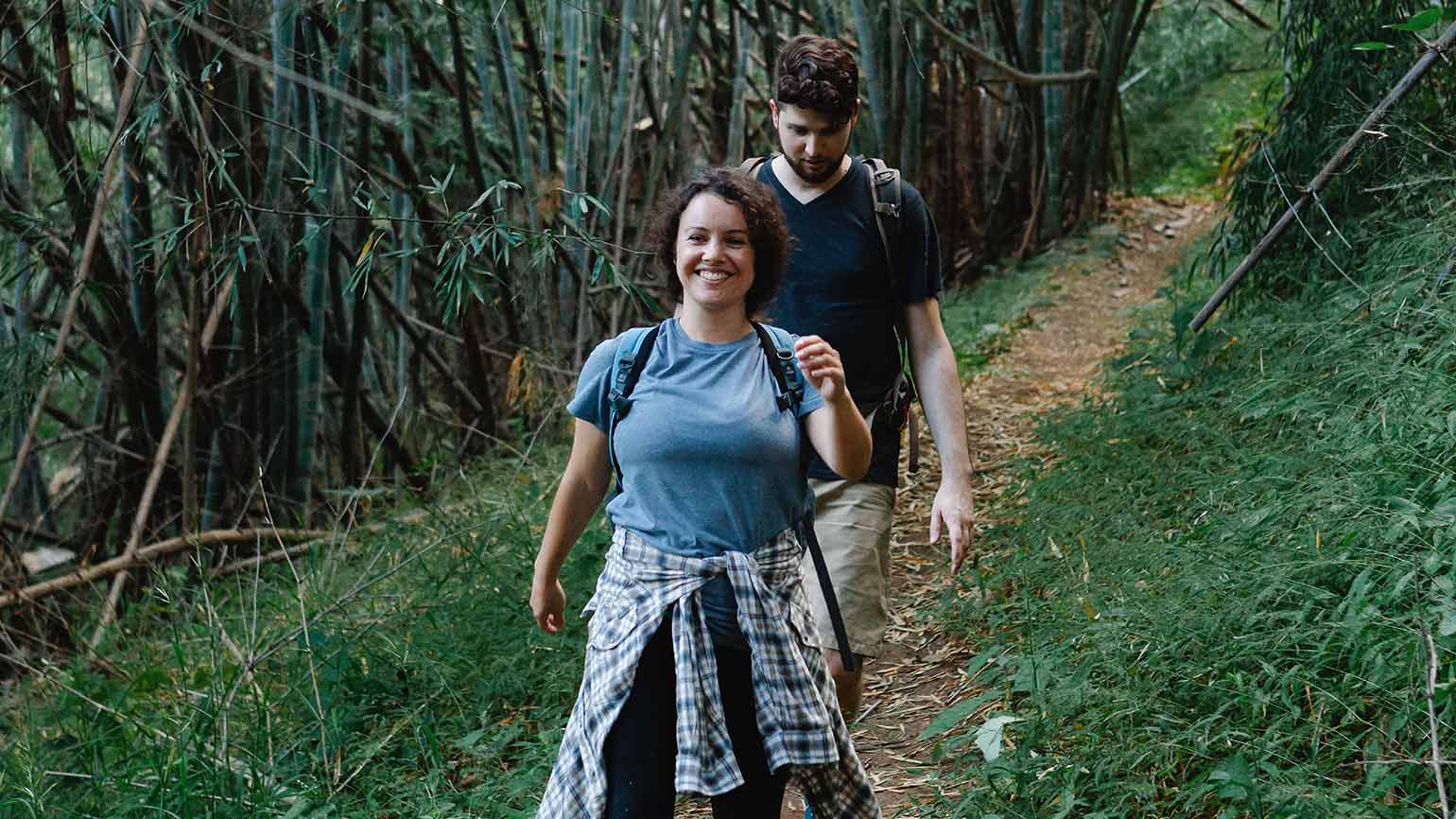 Moreleta Kloof Nature Reserve Trail (Easy-Moderate)
Spot various game species like springbok, zebra and ostrich while enjoying a leisurely walk in the great outdoors on this 4.8 km loop trail. Whether you want an easy hike to complete with kids or need a new running trail, Moreleta is the way to go and even offers free entry!
Cradle Moon: Green Trail (Moderate)
This moderately challenging route is an 8.2 km loop trail that circles Cradle Lake. From bird watching and spectacular views to a relaxing picnic at their incredible waterfall, pack some sunscreen and enjoy this sunny trail. Don't forget to pop by the restaurant at the end to reward yourself with an ice-cold refreshment!
Hennops Krokodilberg Route (Moderate)
Hennops offers three hiking trails, but the Krokodilberg trail is a top choice. The 10 km route offers several points of interest, including Dolomite mines, Dassie caves, river crossings and an old veld hospital used during the Anglo-Boer war. While Hennops does offer child-friendly routes, Krokodilberg is not suited to children under 12 or unfit adults.
Rustig Hiking Trail (Hard)
For a more challenging experience, try the 11.9 km Rustig hiking trail. Taking an average of four hours to complete, there's plenty of time to drink up the fantastic scenery and Insta-worthy views. Although the shade of sky-scraping trees will help cool you off, be sure to pack your hat and sunscreen, too! There's also a pool, as well as some great food and drinks to enjoy at the finish.
Kings Kloof Trail Run (Hard)
From biking to trail-running and hiking, this 23.5 km point-to-point trail is perfect for lifelong hikers ready for a new challenge! Remember to bring loads of water and energy drinks to take on this seven-hour trek. Although the only food items allowed on the route are energy bars, the restaurant is available for a good meal after.
Whether you're an avid hiker or a family who loves to camp and be outdoors, store all your hiking and camping equipment with Stor-Age and save space at home. With personal storage units in a wide range of sizes, we have more than enough room for all your gear and more.
Give us a call on 0861 18 18 18 to learn more or request a quick and easy quote online.
Posted by Stor-Age Self Storage - 18 November 2022 | Travel