Supporting an unusual clothing business doing good
This business started on a golf course when a man named Jesse received a brand-new pair of golfing shoes as a gift. Jesse, who was happy with his current pair of golf shoes, decided to donate this new pair to his caddy of ten years, Lucky.
Unfortunately, according to the history Lucky was then fired from his job at the club because one of the caddy master aleggedly wanted the shoes for himself. Jesse decided to help Lucky out by setting-up a microbusiness that entailed getting donations of clothes and garments from private schools through an outreach programme.
In no time the schools managed to recycling up to four tones of clothing! A few years on from forming the initial business, it became a hybrid enterprise that we know today as Clothes To Good. The organisation helps many people, including disabled adults, to find employment and to support early childhood development.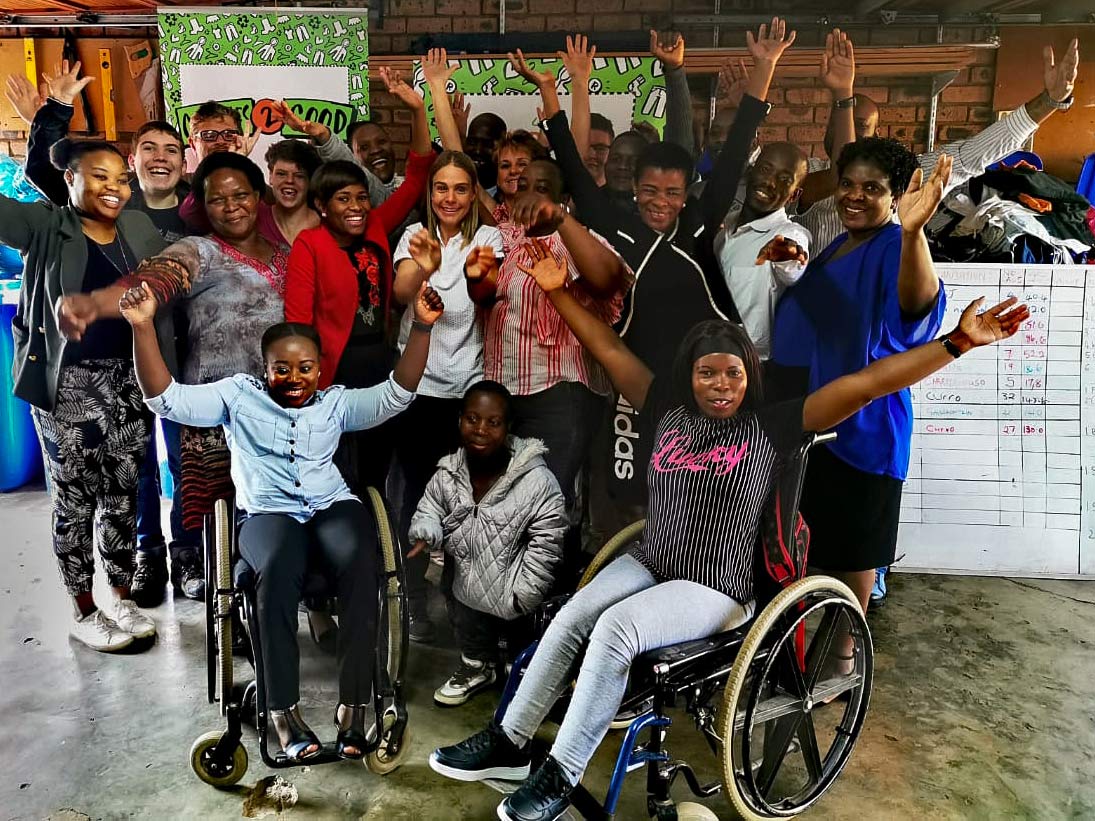 The programme has become so big that over 100 000 students became involved in recycling their clothes, amounting to a whopping 400 tonnes of recycled garments. The clothing that they receive are either re-used, repaired or upcycled. Where possible, the clothing will find a new home with someone else and when the clothing is unusable, the garments get recycled to create toys for low resourced creches that help with early childhood development. With all these donations and clothing and no where to store it, they started storing it in a friend's garage until they need even more space and decided to store with Stor-Age.
Not only is this organisation creating employment for those who need it most, they are doing so by tackling a major environmental issue. Clothing is the second biggest polluter after consumer waste worldwide, which is why becoming more aware of what we do with our clothing once we've grown out of them or no longer wear the items is becoming increasinly important.
To find out more about this organisation, take a look at their website, Instagram and Facebook.
Posted by Stor-Age Self Storage - 14 October 2020 | Charity|SME