Stor-Age Sponsors Local Cricket
The Edgemead Cricket Club was the recipient of new kit for the up coming season thanks to a sponsorship from Stor-Age Self Storage. Ex Proteas player Meyrick Pringle will be playing for the Edgemead First XI this year and was on hand to collect the new kit. Pictured below with Meyrick is Stor-Age Self Storage CEO Gavin Lucas. "We are delighted to give back to the community in which our first store was opened and wish the Edgemead Cricket Club all the best for the season ahead," noted Gavin.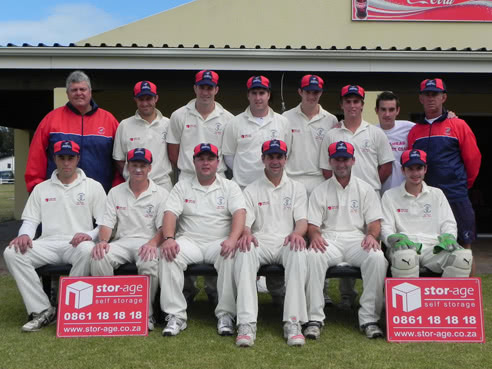 The Edgemead Cricket First XI with their new shirts
Meyrick Pringle accepts sponsor kit from Gavin Lucas
The Edgemead First XI will be playing against Strandfontein this Saturday at Edgmead. For more information on the
Edgemead Cricket Club click here
.
Posted by Stor-Age Self Storage - 22 October 2010 | Sponsorship