Stor-Age Ottery Road opens its doors!
We are excited to announce that we have added yet another self storage property to our portfolio, Stor-Age Ottery Road. The property, the 55th in our South African portfolio, is ideally located on the corner of Plantation Road and Bamboesvlei Road close to the Ottery Shopping Precinct. The store will offer secure and flexible self storage to the broader Ottery, Plumstead and Wynberg areas.
The store is primely positioned just off the M5 Highway, providing easy access from a number of surrounding residential suburbs and business hubs, including, Kenilworth, Claremont, Plumstead and Wynberg.
Stor-Age Ottery Road, currently being upgraded, will feature over 450 secure storage units. Whether you need convenient vehicle storage during the year or a central operating base for your e-commerce business, the store offers two stories of secure self storage perfect for a variety of needs. Here are just a few other benefits of Stor-Age.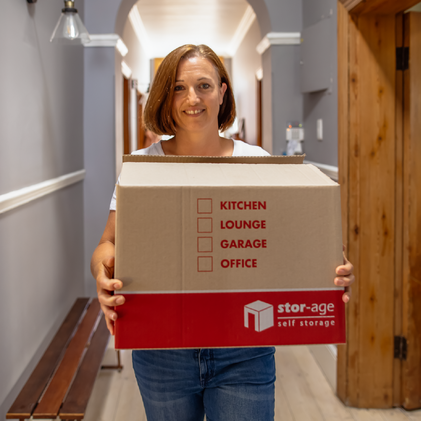 1. Grow your business risk-free
There are many hidden costs involved in starting a new business, including storage. Stor-Age offers flexible and affordable contracts with a wide range of unit sizes, allowing businesses to grow at their own pace and upsize or downsize when needed.
2. Create a comfortable living space
Our lock-up-and-go units are perfect for storing all your sports equipment and gear. By storing these items in a secure self storage unit, you can not only free up space in your home but ensure that your gear is protected at all times.
3. Establish a central operational base
With our conveniently located stores, businesses can rent a secure space to use as an operational base during the week. Our computer-controlled access points, trollies and van rental service also allow businesses to access their units and transport stock with ease.
4. Declutter with ease
Clutter can take up valuable space in your office and home, hampering productivity and efficiency. Instead of throwing these items away, you can store them in our secure storage units and quickly access them when you need to.
If you're looking for secure self storage in the Ottery area, Stor-Age is a smart and convenient solution. We offer flexible contracts, a variety of unit sizes and a van hire service so you can store all your valuables with complete ease. Contact us at 0861 18 18 18 to find out more.
Posted by Stor-Age Self Storage - 14 December 2021 | News And Events