Stor-Age Bellville Durban Road officially opens its doors!
Your favourite self storage company has officially moved into the bustling industrial hub of Bellville in Cape Town. Stor-Age Bellville - Durban Road is situated just off the N1 highway at 210A Durban Road, right next to Mkem Pharmacy making it easily accessible from all homes and businesses in the Northern suburbs and surrounds.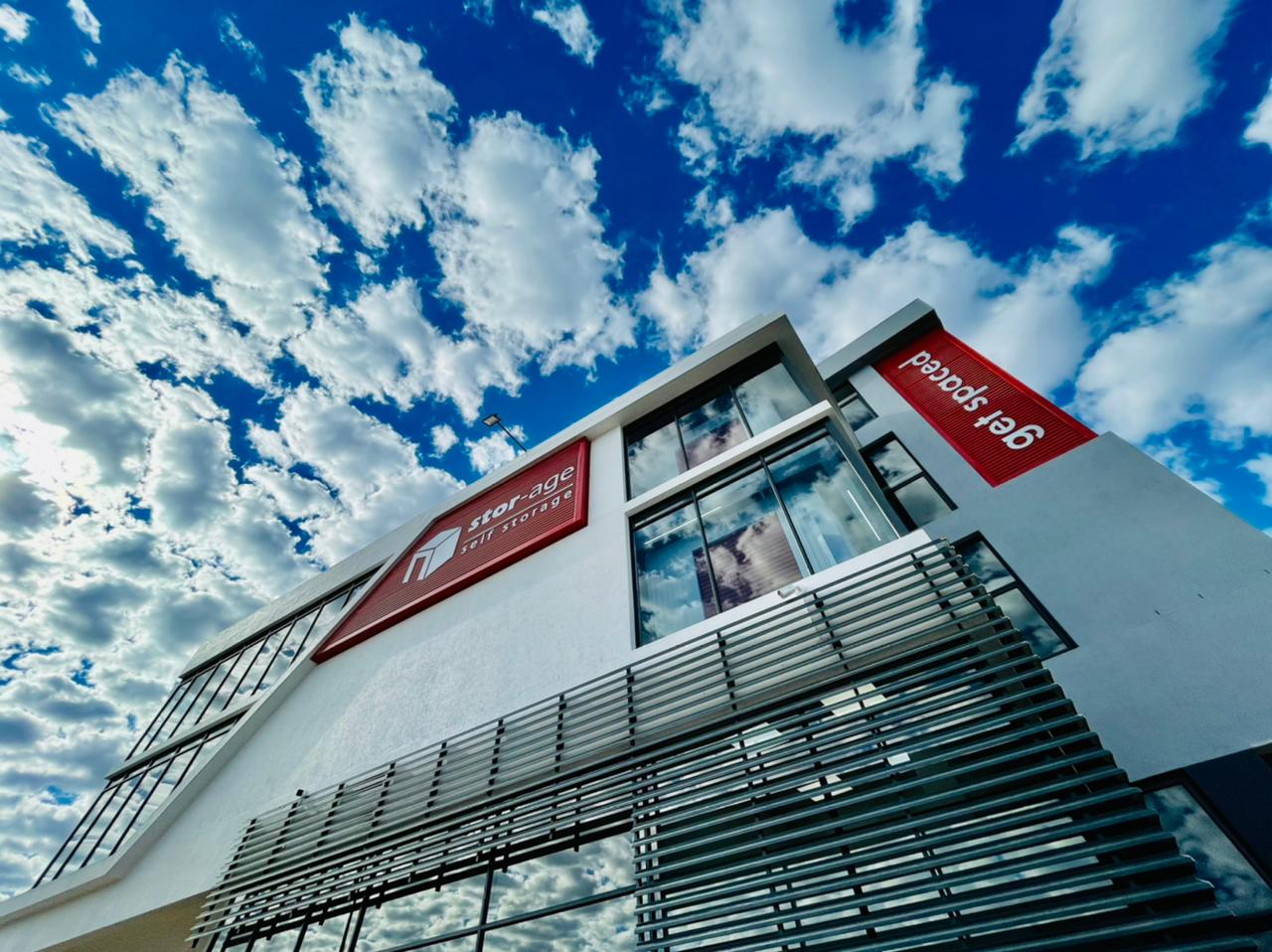 The new store features over 600 spacious units, as well as undercover loading bays for trucks and other larger vehicles. Whether you need a spacious 36m2 unit to store your business stock and equipment or a compact 3m2 unit for sporting goods, Stor-Age Bellville - Durban Road offers reliable and affordable self storage just a few minutes away from your home or work.
As Stor-Age's 52nd store, Stor-Age Bellville Durban Road is equipped with state-of-the-art security and features eco-friendly technology such as solar panels and a water tank to catch rainwater for the irrigation system. The facility also offers convenient access points, van rental services and a variety of packaging items to ensure clients have a pleasant and stress-free self storage experience.
Benefits of self storage:
1. Secure business storage: With over 50 conveniently located stores nationwide, Stor-Age is the perfect business storage solution. Our flexible lease agreements and variety of unit sizes allow you to only pay for the space you need for as long as you need it.
2. Expand your business: When your business grows, so will your need for space. While warehouses and offices can be a huge expense, Stor-Age offers flexible and affordable contracts as well as a 10% discount to all commercial clients so your business can expand with ease.
3. Clutter-free home or office: Clutter can take up valuable space in your home or office. Rather than throwing these items away, store them in a secure self storage facility and quickly access them whenever you need them.
4. Free up space for hobbies: Our lock up and go units are perfect for storing all your sports equipment and gear. By storing these items in a secure self storage unit, you can not only free up space in your home but ensure that your gear is protected at all times.
5. Central operational base: With our conveniently located stores, you can rent a safe and secure space to store all your stock or use it as an operational base seven days a week. Our storage units are also equipped with world-class security and insured so your goods will be protected 24/7.

If you're interested in self storage in the Bellville - Durban Road area, our staff will be more than happy to show you around the new store and help you find the right unit size. You can also give us a call on 0861 18 18 18 or get an online quote in a matter of seconds.
Posted by Stor-Age Self Storage - 25 May 2021 | New Stores