Self Storage Units - What Makes The Difference In Your Choice
Consumerism has been the biggest problem of modern society over the last decades. Technology's fast development has also increased it, by creating newer, bigger, better items to be bought and held in the attic for years or, even worse, in the middle of the living room. Creating vital space for the entire family is necessary, but throwing away valuable assets is not mandatory. Self storage options have been available for a long time now, but with the industry growth, expectations have too. This is why it is important to understand the various types of self storage, the differences between them and, most important, the advantages and disadvantages of renting a storage unit.
Regular Self Storage Units
As the name states it, regular self storage units are available for rent for general purposes. From furniture to clothing, these units are usually located in indoor facilities, and should be available in
multiple sizes
. From a small safe-box size to large trailer units, the most important factor when choosing one is to understand the needs and preferences. Even if a larger unit is advantageous because it provides enough space to eliminate the possible clutter, prices are higher and on the long-run they are costly. If the unit is located indoors, the main advantages are safety and security of the assets enclosed. The self storage facility (
like this one in Auckland
) is protected from weather changes and usually they have high security standards. Around the clock guards, ID-only access, high-resolution and night vision surveillance cameras and some self storages even provide 24/7 call center option.
Mobile Storage
A relatively new concept that has become more and more popular over the last few years is the mobile storage option. These are preferred by most customers because they offer the client the possibility of NOT having to carry his belongings by himself. A mobile unit comes in almost the same sizes as the regular unit, and it is brought on the front porch for loading. It can be left there over the night and even more, with high security locks and its own alarm system, in order for the client to arrange his assets before transportation to the enclosed facility where they are kept. A great advantage is that mobile storage offers packing options and even help to do it. In case of relocation, most storage companies offer discounts for transportation even hundreds of miles away.
Climate Control Units
Yes, climate control units are available and they are the best option in case of relocation or for special assets, like old furniture, antiques or art and craft pieces that need special environmental conditions in order to preserve them. If electronics are involved, keeping them at constant temperature and humidity is mandatory. The climate control option is available for both regular and mobile storage units.
Car And Boat Units
For those passionate about cars or boats, but without the necessary space to keep them, car and boat units are life-savers. Both indoor and outdoor options are available and they have turned out to be quite requested over the last years.
Still, even with a full understanding of the various unit types available on the market, it is also important to fully understand the advantages and disadvantages that may come when renting a storage unit.
Advantages:
1. Proper keeping or your belongings and clearing up vital space in your home, yard, garage.
2. High level of security, ensured by enclosed facilities, surveillance, ID-only access and 24/7 guards.
3. Computerized access and even the possibility to install a surveillance camera inside the unit that can be viewed from home, with live broadcasting.
4. Climate controlled facilities, or at least indoor locations that keep the assets safe from weather changes.
5. Package options, help and facilities to ensure a proper keeping of electronics, for example.
6. Size variety, in order for the payment to be done only for the necessary space, and not more. Check out our
self storage space estimator
.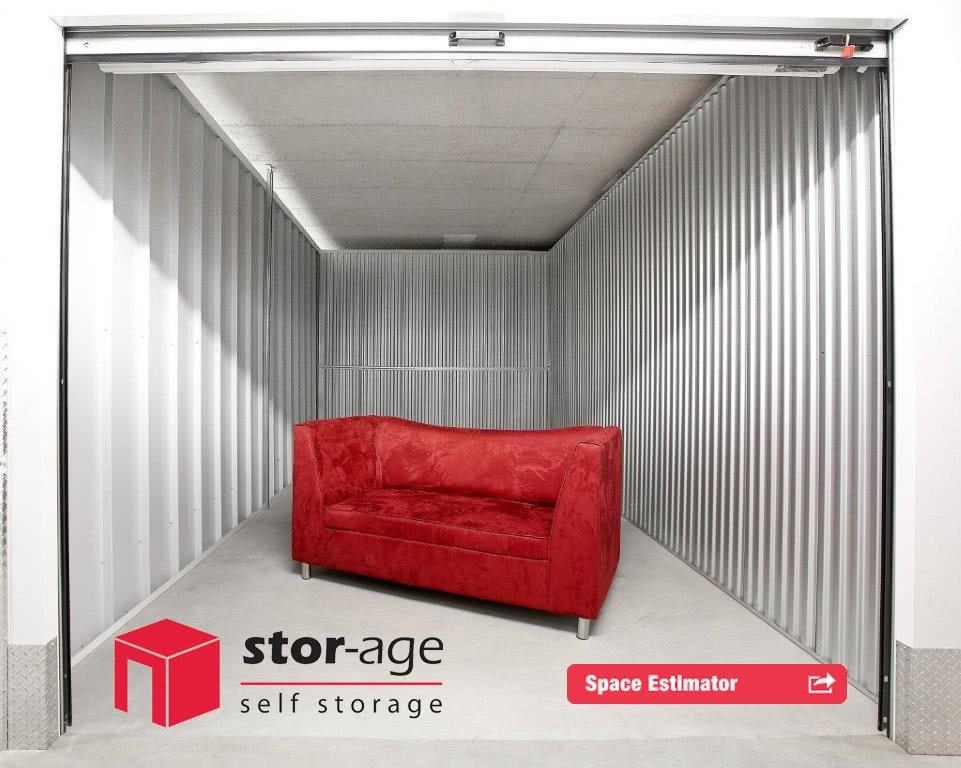 Disadvantages:
1. Distance: Self Storage facilities are usually located outside the city, because of the large space needed and transportation can be quite challenging. This is why prioritizing is important, in order to avoid weekly trips that could pump-up gas needs.
2. Insurance: Valuable assets need special attention and security. But things can go wrong when least expected, and a solid insurance policy must be made. Never choose a storage company that does not have insurance policies.
3. Labor charges: Storage companies usually offer help in packing and transporting your belonging, for a fee. Some charge high prices that are not worth the money. Reputable companies offer these services for free, so make sure to choose wisely.
The reason for renting a self storage unit is not important, as it is different to each individual. What matters is that you understand your needs and your options and make the right decision. Safety is mandatory and keeping assets in a secure location is essential. Having enough space in the house to gather the entire family is important and if assets come in the way, a self storage unit is the best option out there.
Guest blogger: Maya Savanovich
Posted by Stor-Age Self Storage - 09 January 2014 | Tips And Hints