Self Storage On YouTube
All though self storage is a relatively simple product, many self storage companies have created some fascinating and often hilarious ways to advertise our product. The increase of internet access and social media groups has allowed a new format of online video advertising to take hold in the self storage market.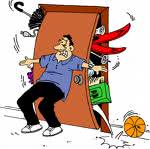 Take a look at this
article
with links to videos on YouTube and see what you think.
Posted by Stor-Age Self Storage - 04 October 2010 |