Celebrate Heritage Day with these proudly South African dishes
What does it mean to be South African? Is it the crackle of juicy boerewors on the braai, a plate of pap and chakalaka at a shisa nyama or digging into an aunty's aromatic biryani? The simple answer is that it's all these things and more. With South Africa rooted in fragrant food, there's no better way to celebrate Heritage Day than with an iconic traditional dish. So this Heritage Day, spice up your table with one of these proudly South African sides.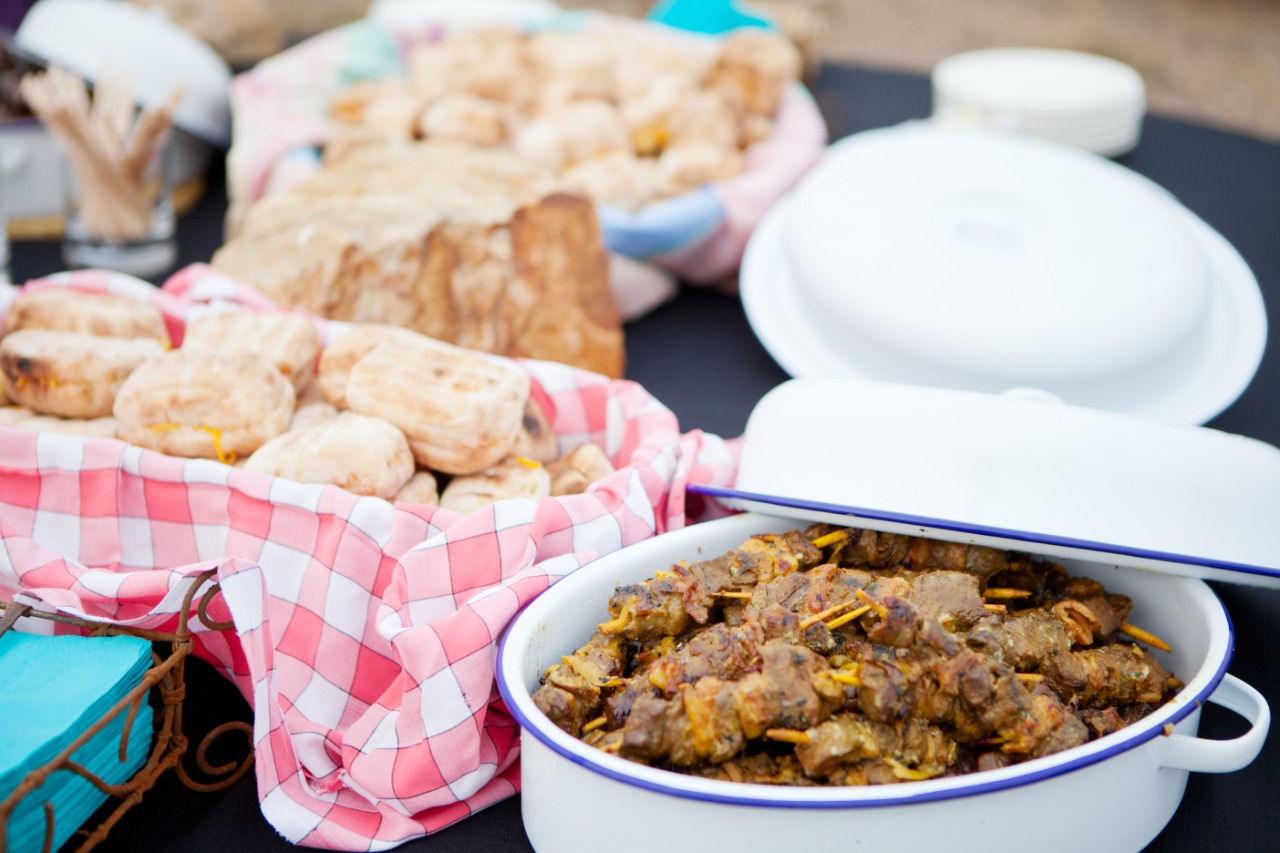 1. Pap and chakalaka
Pap and chakalaka is an all-time South African favourite. The fluffy maize and spicy tomato relish mix can be whipped up in a couple of minutes and is the perfect addition to any meal, especially a braai. Pair a generous helping of this local dish with some boerewors or a crispy chop and your guests will be queueing up for seconds.
2. Yellow rice
Like bobotie, yellow rice became one of the many Cape Malay dishes ingrained in our rich heritage. By simply adding a dash of turmeric, a sprinkle of raisins and some cinnamon, your plain rice dish will be transformed into a bright, aromatic side everyone will love! A spoonful of this sweet and spicy rice will also help balance the meal and create a beautiful contrast of colours and flavours.
3. Curry noodle salad
Another Cape Malay classic is the curry noodle salad. The cold noodle dish brings just the right amount of tang and spice to the party and is a great side at a braai. The trick to this dish is to add a few generous heaps of curry powder and sugar for the perfect fusion of flavours. With its bursts of sweetness, it'll be a hit with the kids, too!
4. Braai Broodjies
No braai is complete without braai broodjies! This South African take on the traditional toastie is slightly different in that it's slowly toasted on the braai until the buttered bread turns golden brown and the cheese begins to ooze out. The fillings are endless here so go wild, but you can't go wrong with the classic cheese, onion and tomato.
5. Vetkoek
Vetkoek forms a vital part of South Africa's culture and calorie consumption! The fluffy balls of dough are fried until crispy and are best served with a generous dollop of apricot jam or some spicy mince curry. Whether savoury or sweet, vetkoek is a great and easy addition to any celebration.
If you're having family and friends over for Heritage Day or simply need to make room for a new hobby, our self storage units are a great way to free up space at home. We offer flexible contracts, a variety of unit sizes and a van hire service so you can store all your valuables with ease. Contact us at 0861 18 18 18 to find out more or get a quick and easy quote online.
Posted by Stor-Age Self Storage - 21 September 2021 | Tips And Hints