Meet an unusual entrepreneur
All it takes is one simple idea and the drive to turn your dreams into a reality. This was the case for a young entrepreneur, Phenyo Sabaeng, who found a solution to create a low-cost, beverage cooling ice bucket that was in demand by a lot of people.
Phenyo says that he's always been a creative person and has been coming up with ideas since he was a young teenager. Constantly looking at possible solutions to problems, Sabaeng backed an idea that sent him on a journey that would change his life completely.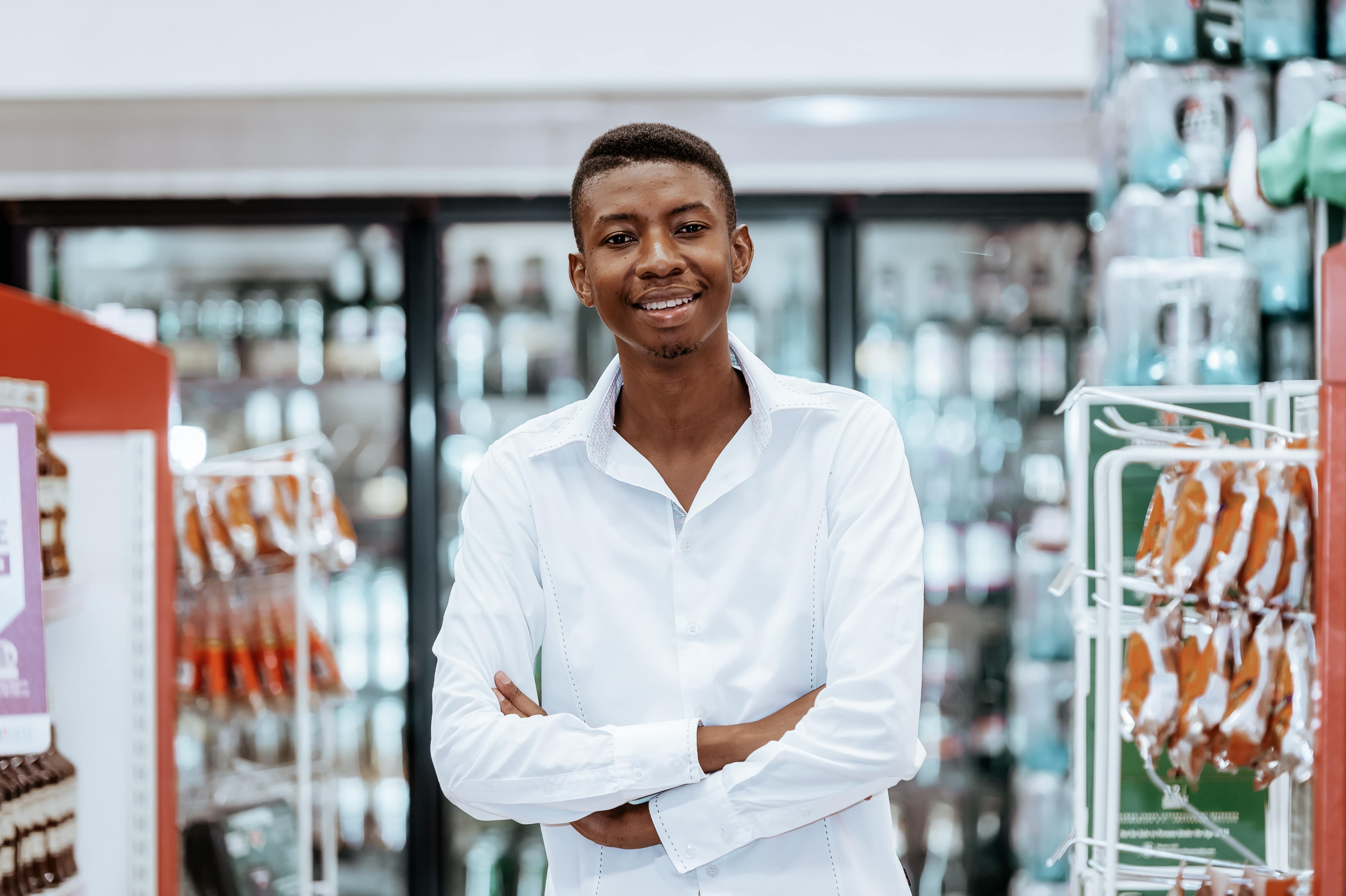 Phenyo noticed that normal cooler boxes were too expensive for many South Africans and that many local taverns charged their patrons to use their ice-buckets to keep their drinks cold. Sabaeng came up with the idea to create ice buckets that were cheaper to buy and, more importantly, were disposable.
He had a great idea, but needed to make it a reality. After much persistance a buyer at Shopright Head Office agreed to a meeting to discuss his project. At the time, Phenyo didn't have enough money to get to the meeting and had to ask his friends for a loan to be able to buy a bus ticket to get him from Rustenburg to Cape Town to meet with the buyer.
Once he got to the meeting, the Shoprite buyer decided to take a chance on his idea and his product, and started distributing the disposable ice-buckets in Shoprite stores across South Africa. That was just the start for Phenyo, who has continued to evolve the business. Today, Sabaeng Solution Manufacturing Company can create ice buckets that are completely customisable and that incorporate your own logo - a great move for the business sector.
Phenyo's advice to young entrepreneurs and the youth in general is to: "Get an education and look for opportunities. Once you have discovered your passion and what you are good at, then there's no need to waste time. Your day could very well be today".
Phenyo uses Stor-Age Brackenfell as an extension of his business, where he safely stores and distributes his stock.
To hear more of Phenyo's story and to view his products, take a look at his company website for more information.
Do you have a business story that you would like us to hear about? Send us a message on Instagram, Facebook or LinkedIn to be part of our Local Business Spotlight campaign.
Posted by Stor-Age Self Storage - 02 October 2020 | SME