How to incorporate nature into your home
From food to medicine, plants carry countless benefits that not only help us survive but thrive in the world. However, as society moves away from the lush countryside and into bustling cities, we are gradually losing touch with this invaluable resource. This disconnection can have a negative impact on your mental and physical health, but you can drastically improve your wellbeing by simply returning to your roots.
Take a look at 5 ways you can bring the great outdoors inside: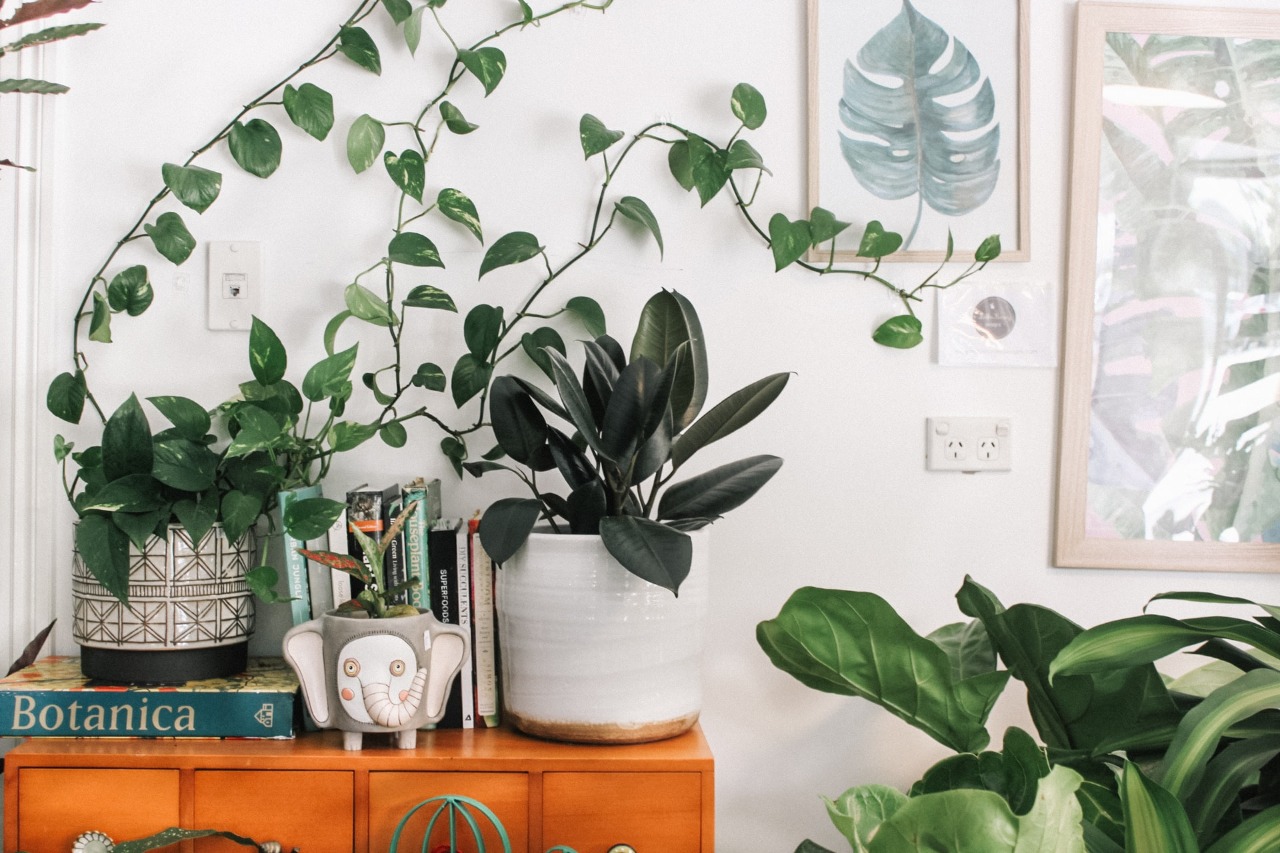 1. Plant a mini herb garden in your kitchen
Having organic herbs on hand not only makes cooking more convenient but also brightens up your kitchen. Plant your favourite herbs in a series of small pots and place them on your window sill or an area in your kitchen that receives direct sunlight. This easy and affordable addition will provide you with fresh, aromatic herbs all year-round and reduce the wastage of herbs that can only be bought in bulk.
2. Create a living green wall
Every empty wall is a blank canvas waiting to be brought to life. So why not grow a living masterpiece? Green walls allow you to be as creative as you like. Whether planting a succulent mosaic or letting your creeper go wild on the wall, the options are endless. These striking artworks are also cost-effective and easy to make, all you need is an open wall, your favourite flora, a few materials and a unique design.
3. Decorate with natural furniture
There are plenty of ways you can bring nature into your apartment, but furniture is perhaps the most effective. Unlike other materials, wood is long-lasting, sturdy, and always trendy no matter the season. If you don't want to get rid of your current furniture, you can either place it in a self storage facility for safe-keeping or add smaller wooden furnishings around the home such as side tables and shelves.
4. Hang plants around your home
If you don't have a green thumb, then indoor plants are perfect for you. Ferns, rubber plants, and kalanchoes if you want a pop of colour, are just a few low-maintenance and hardy indoor plants. There's not much work that goes into this addition, just stick these plants in the dark, uninviting corners of your home and watch them work their magic.
5. Incorporate the smell of nature
While your home's overall aesthetic is important, smell also plays a big part in how you view a space. If you are living in the city, the smell of fuel and garbage bins often waft in. A simple solution to the city stench is incorporating diffusers, incense or scented candles into your living space. Natural scents like lemongrass, lavender, and eucalyptus are great for keeping your rooms fresh and fragrant throughout the day.
These are just a few ways you can bring nature into your home, but with these extra additions comes the need for more space. At Stor-Age, we're ready to help with your home changes by offering a safe and secure space to store your belongings after or during the transition phase.
Contact us at 0861 18 18 18 to find out more about our different size units and flexible lease agreements. You can also get a quick and easy quote online.
Posted by Stor-Age Self Storage - 18 May 2021 | Tips And Hints