How to transform your home into an Airbnb
From the shores of the Mother City to the vibrant energy of Jozi, South Africa has a booming tourism industry, making it ripe for potential Airbnb operators. If you're interested in converting your property into a thriving holiday investment, we show you how to transform your home into an Airbnb.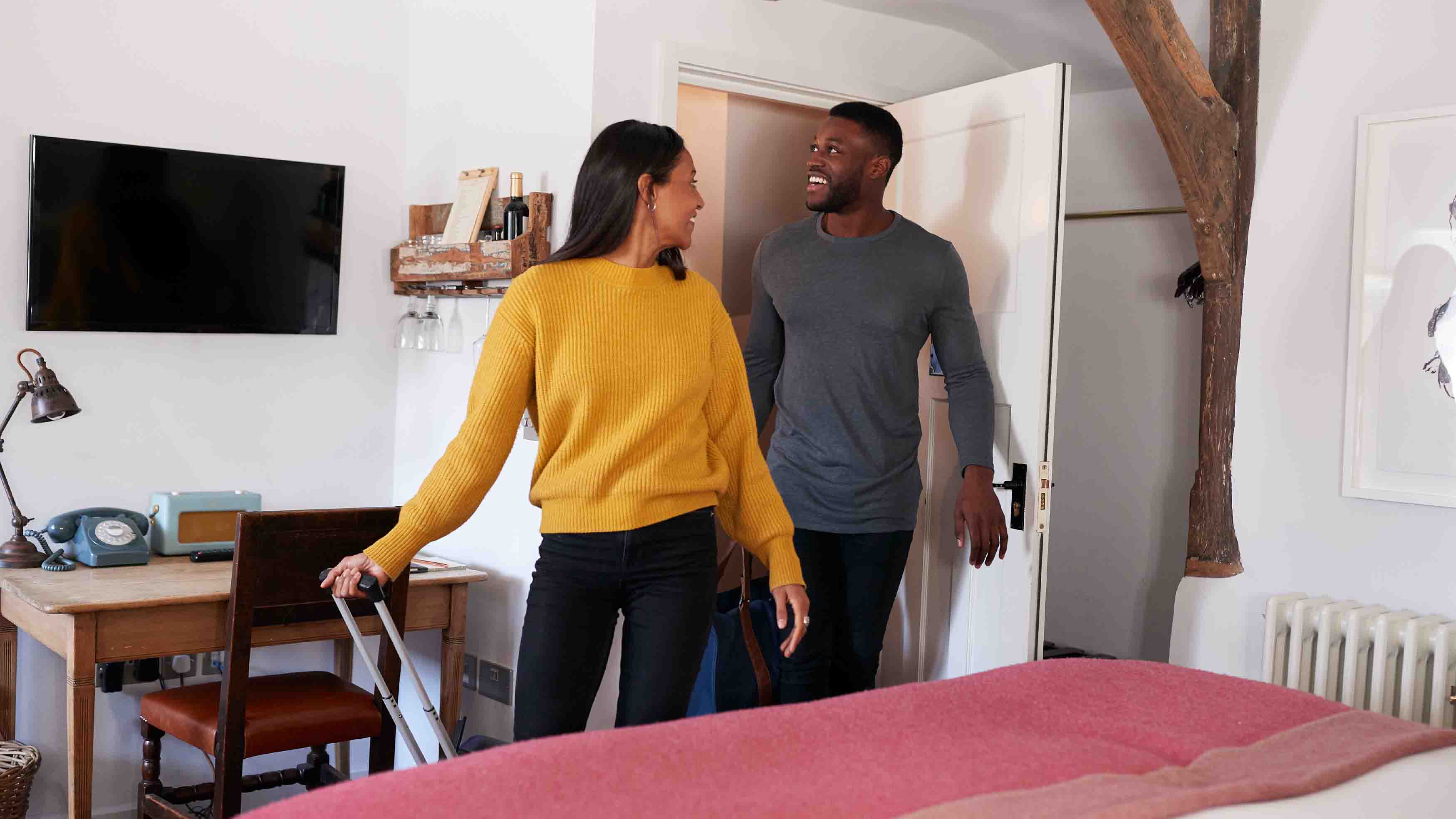 Out with the old
An Airbnb is not a home for your mismatched and outdated items. Start by freeing the space of clutter and clearing out everything not specifically for guests. This will allow for a fresh look as you begin refurbishing items or decorating with brand new pieces.
Make it beautiful but functional
Do you have all the kitchen essentials for hassle-free self-catering? Is there a comfortable communal area with enough seating? Depending on the size of your property, it's best to stick to streamlined furniture and appliances that will age well, such as metal bed frames, faux greenery and neutral tones with bright pops of colour.
Budget for amenities
Small details make all the difference. One way to make guests feel special is to stock up on quality amenities. This includes hotel-sized bottles of shampoo, conditioner, body wash, toothpaste and a washcloth – allowing them to wash up and relax after a long day of travelling.
Squeaky clean
There is no room for error here. Your property should sparkle from top to bottom. If you don't have the time to do property maintenance and housekeeping, you should invest in a professional cleaning service before every guest checks in.
Luxury features
Once again, details are your best friend. A great way to add a personal touch is to include luxurious bathrobes and slippers in the closet for guests and create a gift basket filled with local treats. You don't have to go overboard. A few snacks, pastries and some bottled water can go a long way in making guests feel welcome.
Pro tip: Remove the labels from the bottled water and transfer snacks into clear bags tied with ribbon for a more exclusive look.
Think social
If the Netflix hit #stayhere taught us anything, it's that it's vital to give your home a social media hook. From a guidebook highlighting your area's hottest spots to a statement mural guests will want to post pics of, don't be afraid to add a quirky touch that stands out.
Pro tip: Give your property a unique name and create a hashtag.
Need somewhere safe to store decluttered items? With over 50 locations nationwide and personal storage units in over 40 sizes, Stor-Age has all the space you need. To learn more about our services, pop into your nearest facility, give us a call on 0861 18 18 18 or request a quick and easy online quote!
Posted by Stor-Age Self Storage - 28 September 2022 | Tips And Hints