How to store water sports equipment
The open water is a playground like no other! Whether soaring through a barrel on your surfboard or kayaking with a pod of playful porpoises, the options for adventure are endless when you've got your favourite water toy in toe. While your bulky boards and gear might have a place in your heart, they don't always have one in your home. Trying to squeeze your gear in the spare room or balance your prized board on a wall is a recipe for disaster. So, next time you store your favourite equipment at home, try these ingenious tips to keep them out of the way and ready for a wild adventure.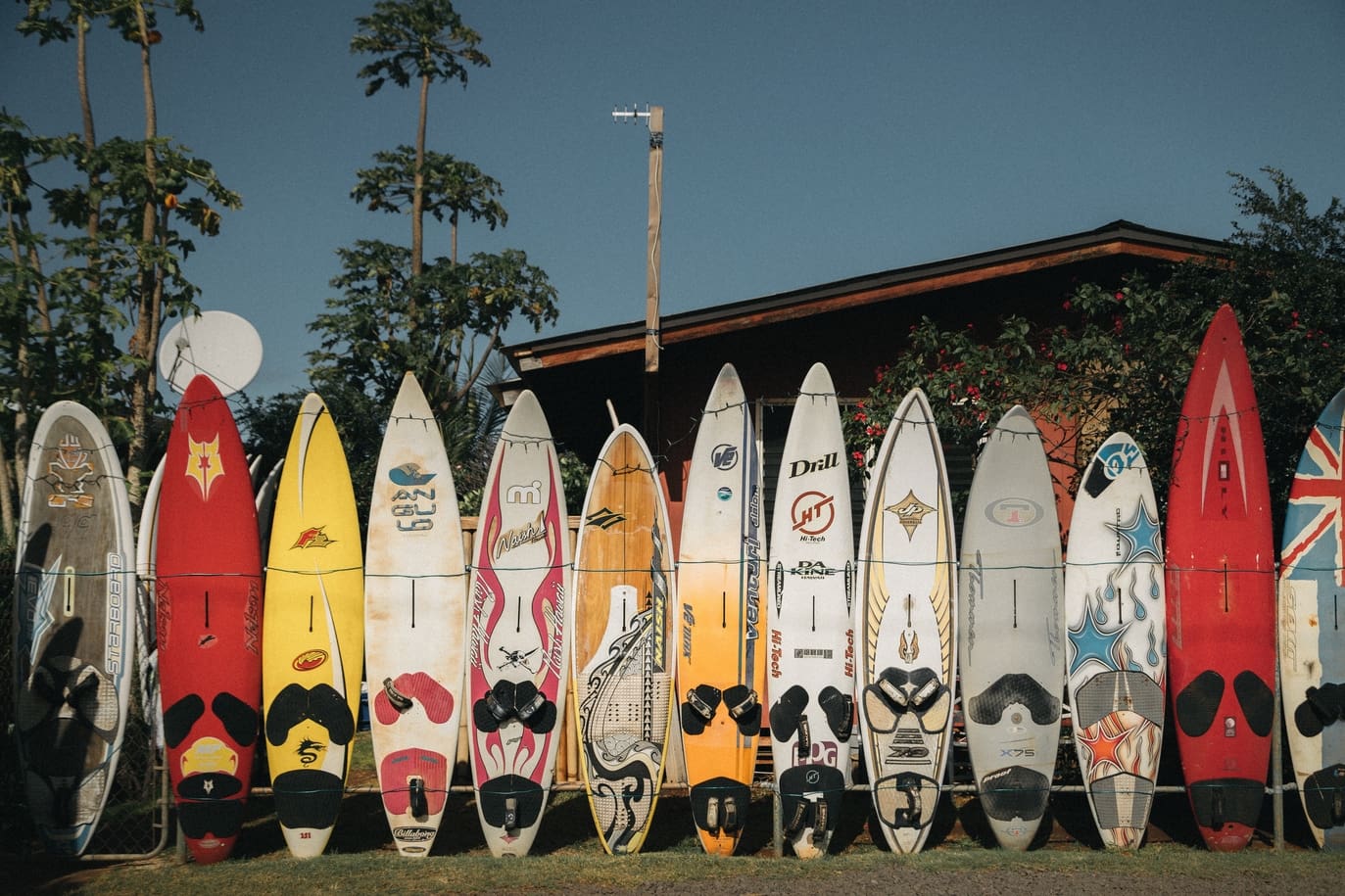 1. Rinse off and dry
Despite being built for the water, your gear needs to be bone-dry when storing it away. If you don't dry your board or equipment thoroughly after a day out on the water, you can risk damaging the material and rusting certain components, especially if it's used in saltwater. Make sure you wash your gear well with soap and water, leaving it to dry completely in the shade before moving it inside.
2. Organise into groups
If you're a real water sports enthusiast, then you most likely have an array of gear lying about. These can usually be divided into two groups; hard and soft gear. While soft gear like inflatables can be folded and stored in a container, hard gear is a bit more tricky. Big, bulky and usually made from solid material like fibreglass, hard gear requires a spacious garage or nifty storage area. It's important to organise your gear into these groups first to ensure no items go missing in the process and so that you have a better idea of what can be packed away and what simply can't.
3. Secure bulky boards to the wall
Now that you've organised your gear it's time to find a safe spot for them. If you don't have a garage or an extra room to store your surfboards, fear not! You have walls. Walls are a great and largely underutilised space. Nowadays, you can purchase a wall rack specifically designed for your board and install it in a matter of minutes. Wall racks are also a fantastic way to showcase your favourite water toys.
4. Wrap up for extra protection
When packing up your gear, it is important to protect it from sun damage and accidental dings and scratches. Fortunately, most water sports equipment comes with a bag for this very purpose! Remember to pack your board or gear in its bag before storing it. If you don't have a bag, then you can use a tarp or thick piece of material to protect it from getting damaged.
5. Store in a dark, dry place
If you are storing water sports equipment such as a surfboard, stand up paddleboard, or kayak, it's important to avoid humid and moist conditions. While easier, leaving your gear outside in the sun will cause it to discolour, damaging the material and decreasing its lifespan.
For the best results, store your equipment in an area that is climate-controlled and protected from the harsh rays of the sun such as a shed, garage or a wall in your home that doesn't receive direct sunlight. A self storage unit is also an excellent way to store your gear if you don't have the extra space at home.

If you're looking for a safe and secure self storage facility to store your water sports equipment, Stor-Age is the ideal solution. We offer flexible contracts, a variety of unit sizes and a van hire service so you can store all your belongings with ease. Contact us at 0861 18 18 18 to find out more or get a quick and easy quote online.
Posted by Stor-Age Self Storage - 23 November 2021 | Tips And Hints