How to celebrate Valentine's Day in Cape Town
Ah, Valentine's Day. A day of chocolate comas, plush teddy bear presents and sweet romantic gestures that make you squeal with joy. While romantics flock to the Eiffel Tower to display their affection, Paris isn't the only city of love... If you're looking for adventure, relaxation or all the soppy romance you can get, here are a few idyllic ways to celebrate Valentine's Day in Cape Town.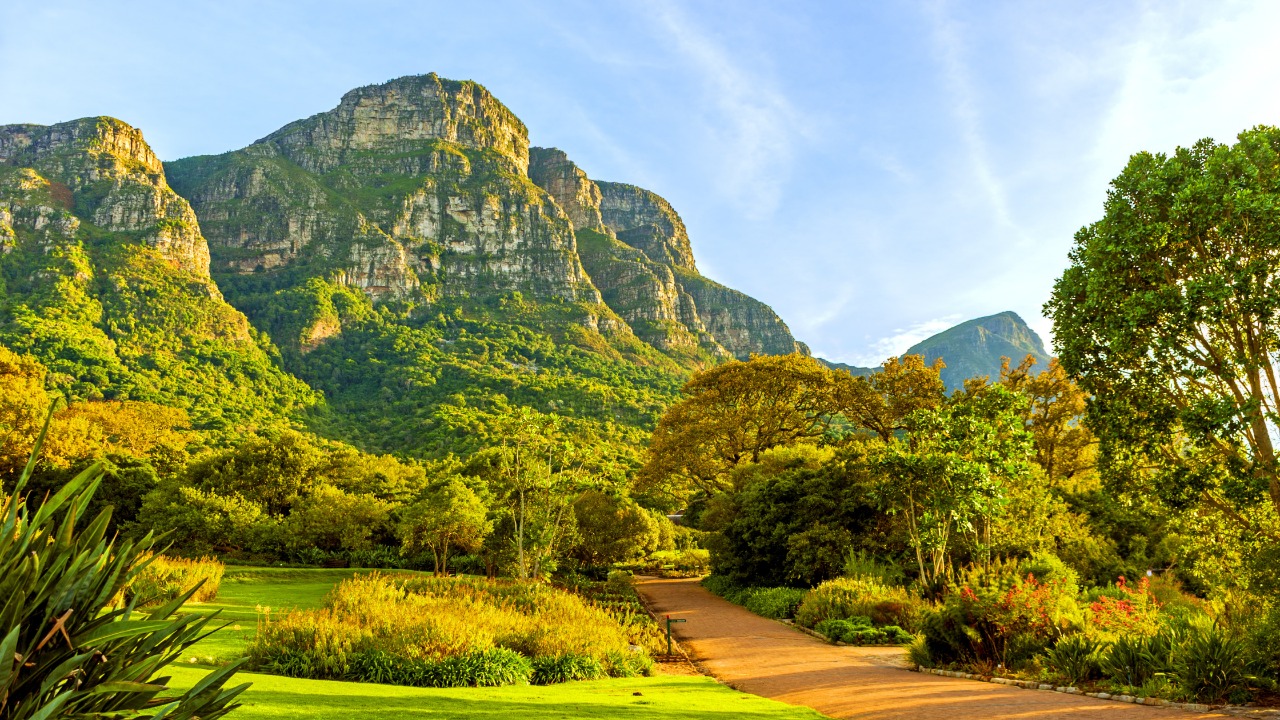 1. See a film at the Galileo Open Air Cinema
Is there anything more romantic than watching a nostalgic film under the night sky? At the Galileo Open Air Cinema, you can stock up on delectable local snacks and settle in under cosy blankets to watch a soppy tear-jerker or funny rom-com with your loved one. The open-air theatre also has a selection of luxury packages to make your night extra special.
2. Enjoy sundowners at Sunset Beach
Sunset Beach is one of the most idyllic and unknown spots in the Cape to watch the sunset. Located on the beautiful Blouberg stretch, lovers can sip cocktails and get a bite to eat at one of the many restaurants or pack a picnic and soak up the amazing view from the shore.
3. Picnic at the Kirstenbosch Botanical Gardens
Another beautiful picnic spot in Cape Town abounding with romance is the Kirstenbosch Botanical Gardens. Here, soft sprawling lawns and local flora thrive in the centre of the city. The magical garden escape features a quaint tea room, hiking trails and hundreds of indigenous plants and wildlife guaranteed to spark romance.
4. Go on a hiking adventure in the wilderness
If you're the adventurous type then an intimate hike on one of the Cape's many breathtaking hiking trails is the perfect date! Whether scaling the tricky Skelton's Gorge before sunrise or tackling Table Mountain on the Indian Venster trail to watch the horizon beam bright orange, there are plenty of great trails to fall in love with the Mother City.
5. Turn the heat up at the Kitchen Collective
The way to a man's heart is through his stomach, right? If your partner loves nothing more than a home-cooked meal and a smooth glass of wine, then spice things up with a romantic cooking class at the Kitchen Collective. The intimate kitchen studio at the elegant manor house, Ginger & Lime, hosts a number of interactive classes to turn up the heat!
Whether spending the night out on the town or transforming your home into a romantic retreat, Stor-Age is the perfect place to store your most-loved belongings. We offer a variety of different size units with flexible lease agreements so you can store your things for as long as you need. Contact us at 0861 18 18 18 to find out more or get a quick and easy quote online.
Posted by Stor-Age Self Storage - 08 February 2022 | Travel