Corporate Mall: Making remote working a success in South Africa
When the COVID-19 pandemic hit, everything changed. Many people's lives were thrown into disarray, but in the aftermath, we discovered a new way of socialising, connecting and working. Businesses moved their meetings online, and soon enough, entire workweeks were being completed from the comfort of our homes.
With more people adopting the remote working model, Logan Naidoo began filling the demand for quality equipment and accessories with his e-commerce store, Corporate Mall. The tech geniuses began supplying everything a homeworker could want or need, including computer equipment, office accessories and fitness gear.
We recently met up with Logan and his team at his Stor-Age unit to discover how he was able to adapt to this new environment and make remote working a success for South Africans far and wide.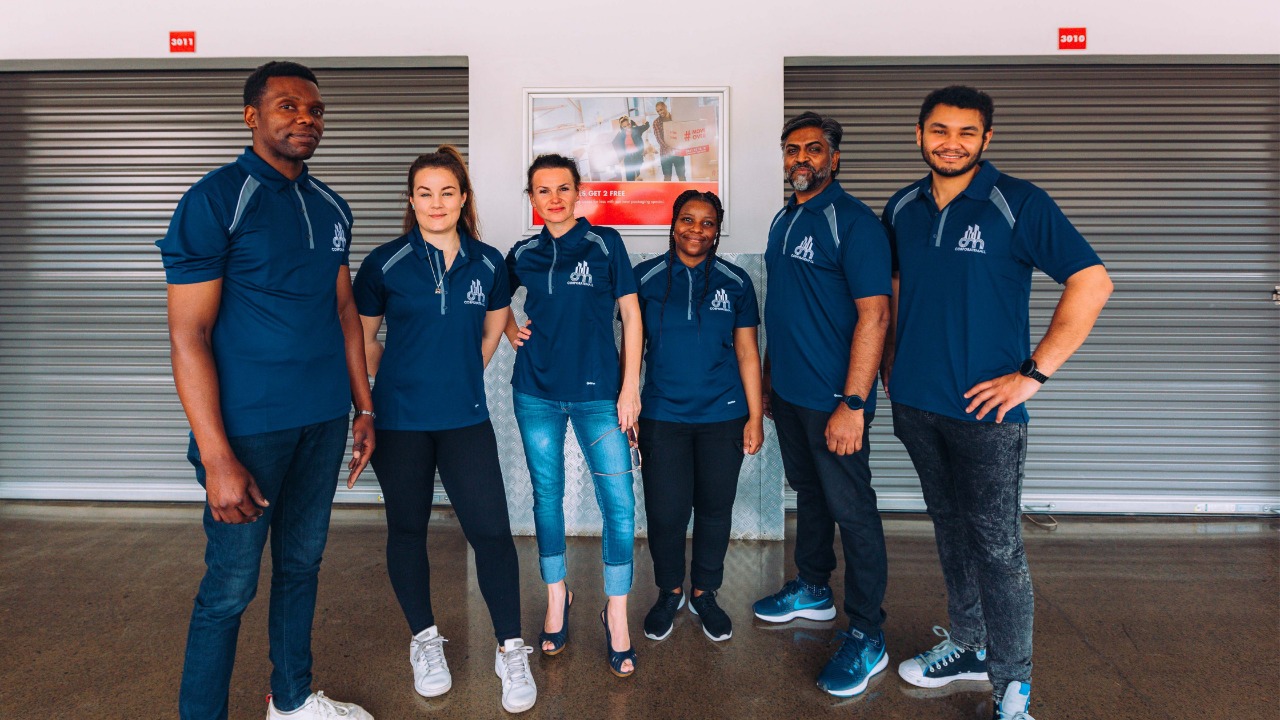 In a nutshell, what is Corporate Mall?
We are an e-commerce online retailer with a wide range of remote working products, such as computer accessories, fitness gear, and office equipment. With our online platform, we distribute products nationwide.
How did COVID-19 impact your business?
Well, COVID-19 actually accelerated our business. 2020 was one of our best years so far for growth. With people spending more time online and working from home, we saw a lot more people looking for equipment to make remote working easier.
We started a work-from-home category and almost 90% of our products were all based on people working from home. We made people comfortable with docking stations, screens and laptops.
Since people were spending more time at home because of COVID, they needed to gym from home as well, so we actually started focussing on our own brand called 'We are 2020' which specialised in products that people would use for fitness at home.
As an e-commerce business, self storage is very important. How has Stor-Age helped Corporate Mall in particular?
We started out with a very small unit and it grew over time. The good thing about Stor-Age is that we are not restricted and can expand when we need. It's also very secure and we have no issues with safety. We have a lot of couriers who can easily come in and collect orders for distribution.
Apart from the excellent facilities, Stor-Age staff are my favourite. From where we came from to where we are now, the staff have been really helpful through it all. I have a great relationship with all of them. They call me and give me updates if I'm not here so it's like we have an extended team that wants to see us grow.
What's the secret to running a business online smoothly?
When it comes to starting an e-commerce business, you really do need a trusted tech partner. Our holding company, Salamax 760, owns another area of our business which is called 'Innovation' where we have computer programmers and web developers who offer e-commerce administration services.
Where do you see Corporate Mall going from here?
We have a national market at this point in time, so our next move is to go international. We are going to take the model that we use here in South Africa across to the other western countries and possibly to the East.
Are you looking for the perfect home office set-up? Corporate Mall stocks a wide range of items to turn any room into a productive office space. Browse their quality products on their website.
Do you have a business story that you would like us to hear about? Send us a message on Instagram, Facebook or LinkedIn to be part of our Local Business Spotlight campaign. You can also email us on feedback@stor-age.co.za.
Posted by Stor-Age Self Storage - 11 February 2022 | SME