Cape Town Tens Rugby Team Sponsored By Stor-Age
The Cape Town Tens Rugby is back again and this year Stor-Age has sponsored one of the teams, check out our hip clothing below. Some of you may have attended the event last year, at the Cape Town Stadium, when a number of celebrities, including Tim Horan, turned out for the International Legends rugby team. This year is sure to be eye catching with many celebrities in attendance.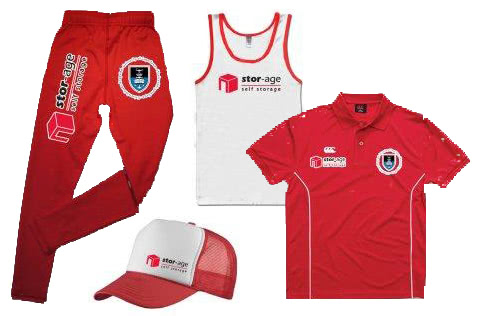 Ex-Springboks Robbie Fleck and Bob Skinstad will be at Hamiltons Rugby Club. for the tournament so don't miss out. If you are interested in entering a team or you are looking for more information
click here
.
Posted by Stor-Age Self Storage - 09 December 2010 | Sponsorship