Breathtaking hiking trails in Cape Town
From unspoiled nature reserves to rugged mountain ranges, Cape Town boasts some of the most spectacular landscapes in the country. While a scenic drive might be a more relaxing way to explore the Mother City, nothing compares to an adventurous hike in the great outdoors. Here's our pick of the top hiking trails in Cape Town that'll undoubtedly take your breath away.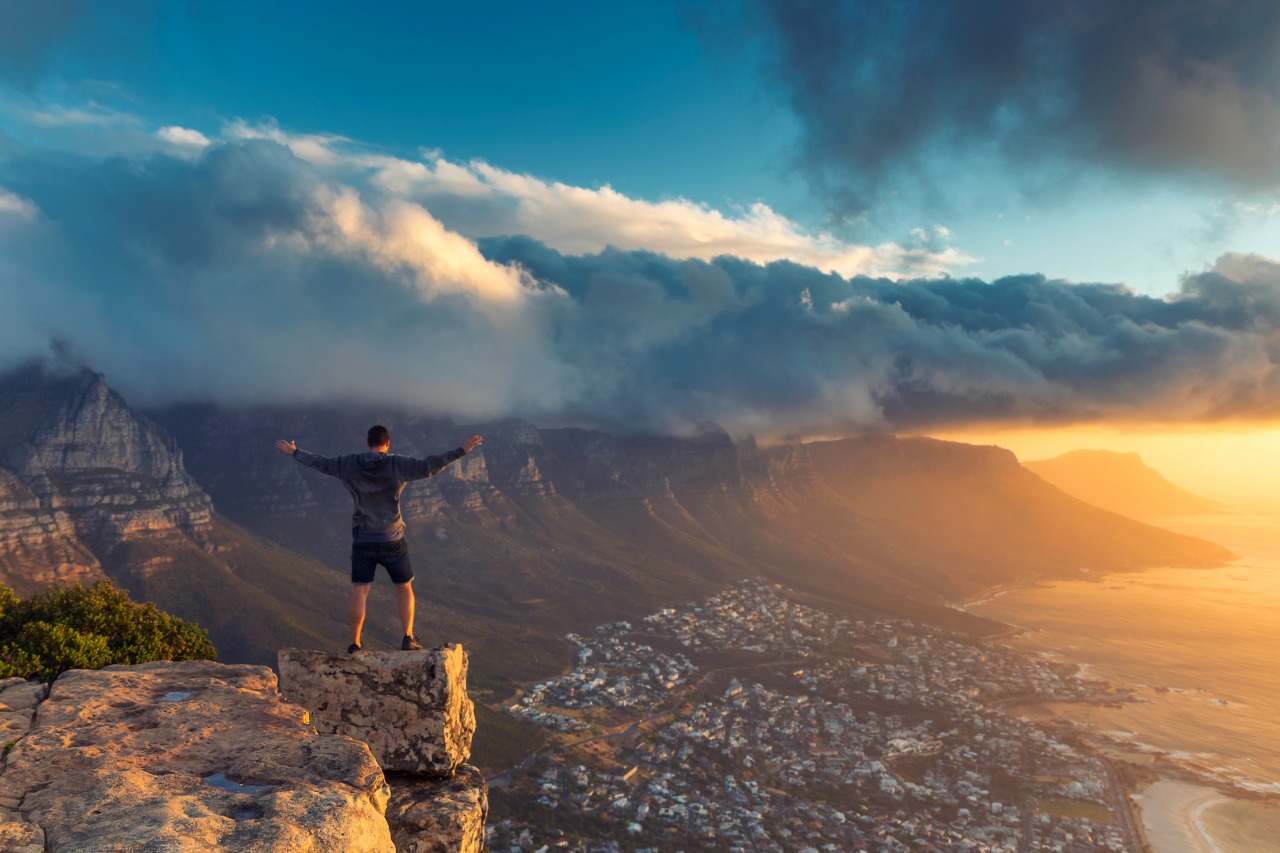 1. Skeleton Gorge
The Skeleton Gorge hike starts off in Kirstenbosch Gardens, one of Cape Town's most renowned botanical gardens. The four-hour hike ascends up a gorge on Table Mountain and leads travellers through a cover of lush indigenous trees and into a rocky oasis that overlooks the city. In the winter months, water streams along the trail, providing a tranquil soundtrack to your journey. The trail can be slippery at times so make sure you're wearing the right gear.
2. Indian Venster
Everyone has to hike up the majestic Table Mountain at least once in their lives, and while Platteklip Gorge is the most popular route, it is often packed with tourists. If you want to ditch the crowds and take in the beauty of the landscape, then Indian Venter is the route for you. The trail is a bit more challenging and requires climbing up ladders and chains, but it offers unparalleled views of the city and sea throughout.
3. Lion's Head
With uninterrupted views of the Twelve Apostles Mountain Range, Atlantic ocean and the city, Lion's Head is one of the most trekked trails in Cape Town. This iconic hike begins at Signal Hill Road and winds around the mountain up a series of chains and ladders, showcasing the city's most amazing scenes. The route can get busy in the morning, so it's best to embark before daybreak. With an early start, you can reach the top in time to watch the sun melt over the horizon.
4. Newlands Forest
Situated on the Eastern slope of Table Mountain, Newlands Forest is a local favourite and offers a range of moderate hiking trails, including Contour Path, Forest Station Walk and Fernwood trail. With historic sites, tranquil streams and indigenous fynbos throughout, a simple stroll through these woods will also prove to be a breathtaking experience. It's also great for taking your dog for a walk while enjoying nature.
5. Constantia Nek to Kirstenbosch
Following a mostly flat gravel road, Constantia Nek to Kirstenbosch is ideal for the whole family. The easy to moderate route starts on the Constantia Nek pass and winds through the lush forest of Cecilia all the way to Kirstenbosch. Soak up unspoilt views of the southern peninsula and lush mountains below before stopping for a picnic at Kirstenbosch Gardens. If you push on further you'll drop down into Newlands Forest, a total distance of 10km or so.
If you're looking to explore the Mother City on foot, don't haul all your luggage around with you. With more than 50 stores nationwide, Stor-Age is the perfect place to store your extra baggage or belongings during an adventure. Contact us at 0861 18 18 18 to find out more or get a quick and easy quote online.
Posted by Stor-Age Self Storage - 06 July 2021 | Travel