Bonsai Tree: Growing a love for the ancient Japanese art in South Africa
A bonsai is more than just a tree. It's an ancient art form handed down over centuries, designed to give the grower a deeper understanding of time, nature and life itself. Each bend in a branch or lively leaf is the result of years of meticulous attention to detail and dedication. Even the smallest of errors can cause these marvellous miniature creations to come crashing down.
Some people would think it insane to build a business from something so delicate and demanding – but for Terry Erasmus, it's a labour of love he will never outgrow. His passion for bonsai first took root as a young boy. Amazed that colossal trees could be sculpted into small living entities, he began learning everything he could about the dwarfed shrubs. Over the years, Terry carefully nurtured the interest into a beloved pastime, before shaping it into the flourishing e-commerce business, Bonsai Tree.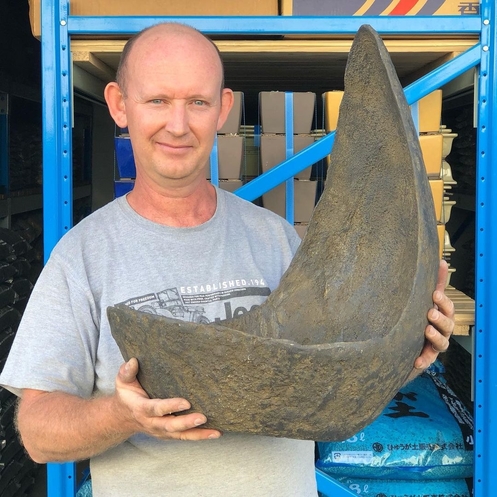 Along with his right-hand man James, Terry manufactures and supplies a variety of bonsai and plant-related products to enthusiasts and wholesalers around South Africa. We recently sat down with Terry to find out more about Bonsai Tree and how he's growing a love for the ancient Japanese art across the country.
Tell us a bit about Bonsai Tree and the various products you offer?
Bonsai Tree is an e-commerce store specialising in bonsai and all sorts of products related to bonsai, such as the growing, maintenance and exhibition of bonsai. We also have branched out to succulents and orchids, and more recently carnivorous plants.
Where does your passion for Bonsai stem from?
I get bored very easily with most hobbies, but not with bonsai. I was first introduced to it in primary school by my teacher and I've been practising it ever since. Over the years, I've travelled and studied bonsais extensively in Japan but the more I learn the more I realise I still have to learn. So, it's extremely challenging but very rewarding at the same time because you're working with a living plant that is totally reliant on you for its care – in many ways bonsai is almost like another child.
How did you grow Bonsai Tree from a small passion project into the flourishing business it is today?
The business was borne out of a personal need for my own bonsai trees. I couldn't find the ceramic bowls that we put bonsais in so I imported about a pallet of stock from China and that's how it started. Now, we're a registered company importing several 20-foot containers each year from countries in the Far East with thousands of customers.
What obstacles did you encounter while starting your own e-commerce business?
Trying to get funding is always challenging as a small business, but it is also a great thing because you're forced to be creative about how you go about creating or building your business. It's also very capital-intensive importing container loads of stock because all of that has to be paid for upfront and many months go by before you even receive the stock and can start selling it.
The logistics side of it is also quite challenging. E-commerce is still very much in its infancy in South Africa so it can be a very challenging country from a geographical perspective. It's very difficult to service someone in Kathu and then somebody that lives in Table View. I've had to learn a lot about the geography of South Africa since I've been involved in the business and how to marry customers' expectations with reality. We are very fortunate that we work with a reliable courier company and 99.9% of the time they get it right.
How has Stor-Age bolstered Bonsai Tree?
I initially started Bonsai Tree as a side hustle, so I only had one unit in the beginning. When you start out you don't need 150 or 200 square metres, and what's great about Stor-Age is it allowed me to rent a smaller unit and as the business grew, I could just rent more space.
When I have a container come in, I often have this glut of stock for a small period of time that needs to be absorbed into our inventory before it can move out to the wholesalers. With Stor-Age, I can just take an additional storage unit to store the stock, give my 2 weeks notice and go back to what I had. I also don't have to worry about security for my stock as we're very much protected here.
Are there any plans in the pipeline for Bonsai Tree?
The next thrust of expansion that I'm very excited about is the carnivorous plant division of our business. We recently took on the distributorship for the single grower of carnivorous plants which includes venus flytraps, tropical pitcher plants, American pitcher plants and sundews.
Ready to try your hand at bonsai growing? Bonsai Tree has all the tools to help you become an expert grower in no time. Visit Terry's website for more info or check out his beginners guide to growing bonsais on our blog.
Do you have a business story that you would like us to hear about? Send us a message on Instagram, Facebook or LinkedIn to be part of our Local Business Spotlight campaign. You can also email us on feedback@stor-age.co.za.
Posted by Stor-Age Self Storage - 26 November 2021 | SME