Best spots to watch wildflowers bloom on the West Coast
Once a year, the typically dry and arid region of the West Coast near Cape Town undergoes a true transformation. Between hardy patches of fynbos, succulents, and muted fields, dozens of technicolour wildflowers shoot up from the soil to put on a spectacular performance — and this year promises to be one like no other.
Having survived record-breaking rainfall this winter, rumour has it that the Cape could be seeing a superbloom of some 3 500 wildflower species. Locals and foreigners alike will be trekking to the West Coast to witness this spectacular phenomenon — and trust us when we say it's an experience you won't want to miss.
When is the best time to see flowers on the West Coast?
The best time to see wildflowers bloom on the West Coast in Cape Town is typically during the late winter and early spring months, in August and September.
During this time, winter's cloudy and rainy days have passed and the weather begins to warm, creating the perfect conditions for wildflowers to sprout. Good rainfall during winter is also a key ingredient to a vibrant wildflower bloom in Cape Town, as the downpour provides the necessary moisture for the dormant wildflower seeds to germinate and grow.
Where to see West Coast wildflowers: 5 Must-see spring hotspots [2023]
1. Postberg Flower Reserve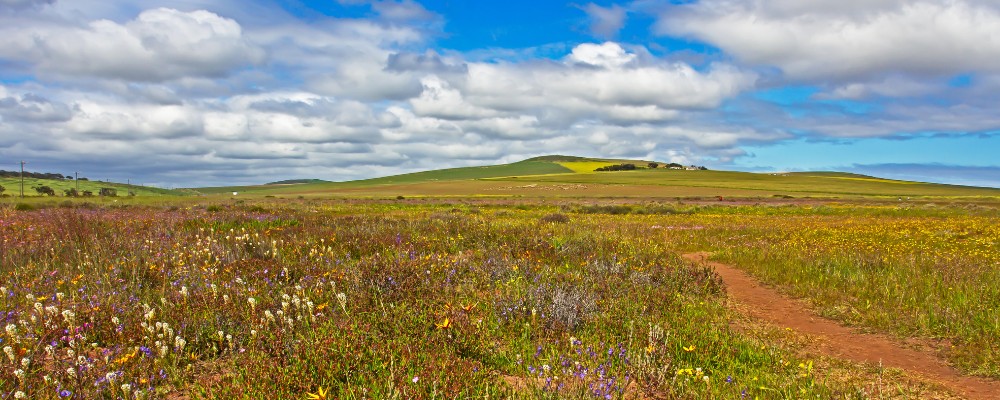 Practically synonymous with West Coast wildflowers, the Postberg Flower Reserve guarantees a spectacular show of spring. Located in the West Coast National Park in Langebaan, this little pocket of protected land bursts with brightly coloured Cape daisies and sporries.
The flowers aren't the only wild residents on this reserve. Zebra and wildebeest regularly roam the hills, and in the nearby coastline, you might even spot a family of whales frolicking.
When to visit: This undisturbed spot is only open during peak wildflower season, and attracts some of its biggest crowds over the weekend. If you're not big on queues, visiting on a sunny day during the week is best.
What to do: The reserve has picnic and braai facilities, perfect for a family day out. Plus, with the beach only a stone's throw away, you can spend the rest of the day bathing in the sun or swimming in the shallows.
2. Tienie Versfeld Wildflower Reserve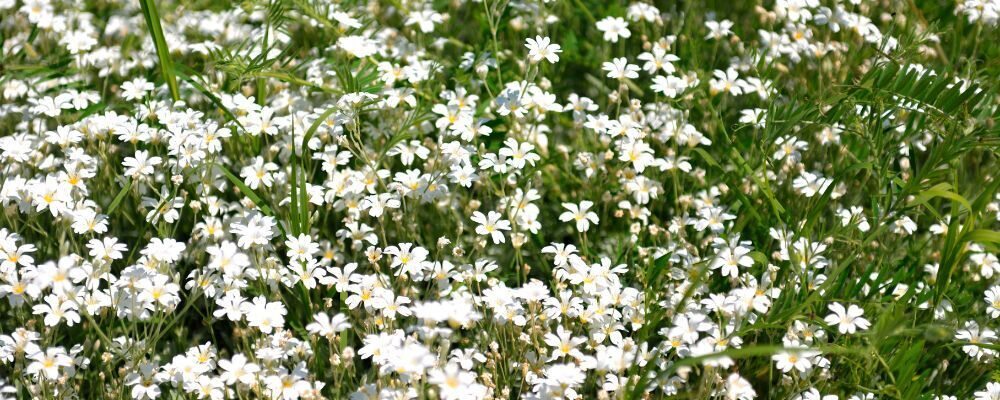 Just an hour outside of Cape Town on the R315 is the Tienie Versfeld Wildflower Reserve. This flower hotspot boasts 22 hectares of Swartland Granite Renosterveld and wetlands, creating the perfect terrain for various species to sprout. Amongst the more common Cape daisies, butterfly lilies, lachenalia, and bulbs can also be seen dancing in these fields.
When to visit:The Tienie Versfeld Wildflower Reserve is open all year round. However, for a true West Coast wildflower sighting, we suggest visiting between late August and early September.
What to do:This is a great place to pack a picnic and admire the scenery. Dogs are welcome (on a leash, of course) and there is plenty of breathtaking scenery to explore on a stroll. The fields also make the perfect backdrop for a couple of candid shots with your friends.
3. The Renosterveld Reserve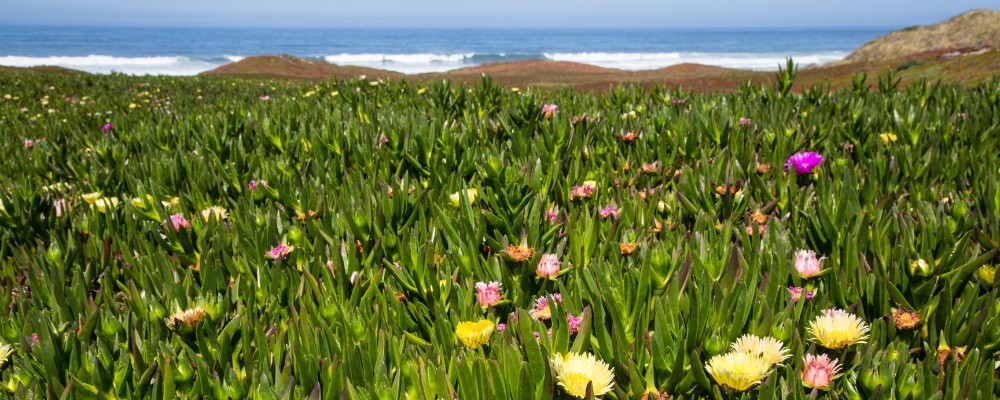 Another picturesque place to soak up the arrival of spring is the Renosterveld Reserve in Darling, about a one-hour drive outside of Cape Town. Perched atop a granite outcrop overlooking surrounding farmlands, it's one of the last reserves dedicated to preserving Darling's indigenous flora.
Renosterveld sprawls across 20 hectares, and has become a haven for native flowers and renosterbos (rhinoceros bush), a species of flowering plants belonging to the daisy family. Snap a picture of the luminous vygies and bright bellendinis, and if you're lucky, you might spot the tiny red-bellied tortoises that roam these flowerbeds.
When to visit:Anytime during the Cape Town flower season is magical here. However, to see the flowers at their absolute best, we suggest you visit when the sun is at its peak, between 10:30am and 3:30pm.
What to do:There is a fun walking trail that loops around the reserve's best scenery. If you plan to explore the area on foot, be sure to wear your best walking shoes and pack a sun hat, as the terrain can be a bit unforgiving.
4. Cape Columbine Nature Reserve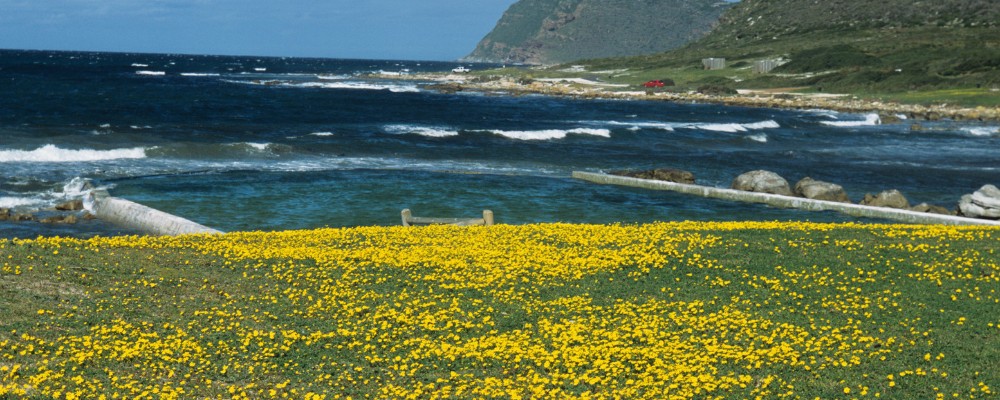 Cape Columbine Nature Reserve is only 5 km from the peaceful fishing town of Paternoster, and about a two-hour drive outside the Cape Town city centre.
Here, nature lovers can experience an array of veld favourites like rain daisies and bokbaaivygies. The reserve is also home to the last manually controlled lighthouse built in South Africa, dating back to 1936.
When to visit:Gates open from 07:00am to 19:00pm for day visitors, but we suggest taking a slow drive through in the morning and arriving just when the flowers are beginning to wake.
What to do:With a historic lighthouse, beautiful hiking trails, and seaside camping, you can spend a whole weekend admiring Cape Columbine's scenery. The spot is also a great place to kayak, fish, and take a dip.
5. Waylands Wildflower Reserve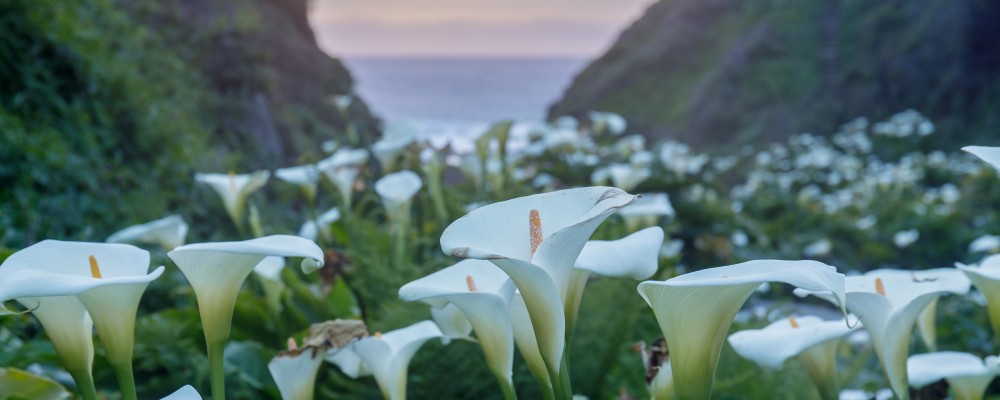 The Waylands Wildflower Reserve is a hidden gem tucked away in Darling's breathtaking countryside, just off the R315.
Established in the 1900s by Fredrick Duckitt, the reserve now blooms with about 300 species of wildflowers. In addition to swatches of Arum lilies, visitors can expect to see plenty of wildlife, including genets, bat-eared foxes, caracals, and the Cape clawless otters.
When to visit:The last week of August and the start of September is usually when the fields are most vibrant and impressive.
What to do:The reserve is located on the Waylands farm, which features a cosy Victorian farmhouse and incredible landscapes. Wander the historic farm and meet the menagerie of animals that graze here, helping to produce some of the prettiest flowers.
While the beginning of spring is a great time to see the West Coast flowers bloom, it's also the perfect opportunity to clean and declutter your home.
Stor-Age's safe and secure storage units are ideal for storing all your excess things after a good spring cleaning. We offer a variety of different size units with flexible lease agreements so you can store your things for as short as a month or for as long as you need.
Contact us at 0861 18 18 18 to find out more, or get a quick and easy quote online
Posted by Stor-Age Self Storage - 21 August 2023 | Travel