A first-year's guide to student accommodation
It's almost that time – when you pack up your bags, say farewell to the fam and start your first year as a university student. After years spent at home, it can be both daunting and exhilarating to leave the nest and take your first steps as an independent student.
While there's a lot to look forward to, moving out on your own comes with its fair share of challenges, like finding the perfect pad. Whether you're staying in a residence on campus or moving into a digs nearby, here are a few factors to look out for.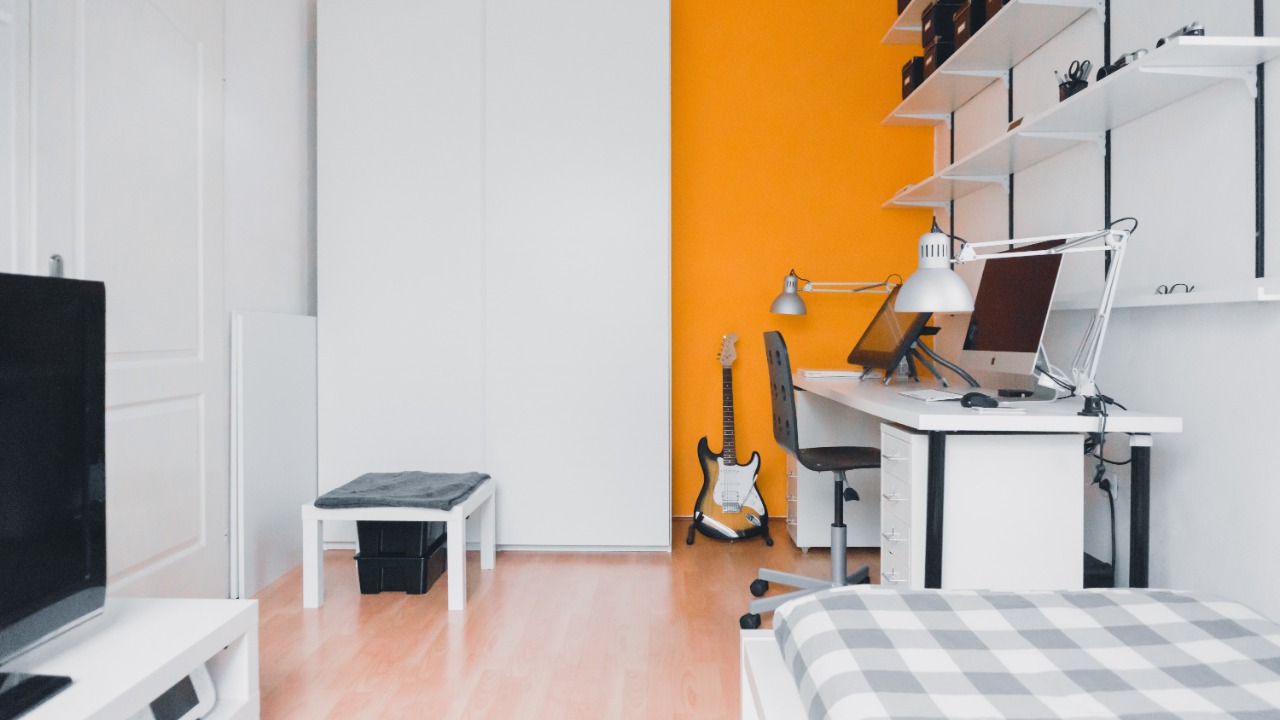 Location
As a student, location is everything. You might not have your own wheels just yet and will have to rely on public transport, so choosing accommodation close to campus will not only save you time and energy but money as well.
Most on-campus residences allow you to roll out of bed and into lectures, so if you're thinking about staying in a digs make sure that it is in a safe location, and close to major public transport routes, shops, libraries and medical facilities. Having a lively nightlife nearby is also a bonus.
All amenities
When moving out for the first time, you'll most likely only have a rucksack of your favourite hoodies and jeans. This means that you'll have to seek out basic amenities like laundry facilities, a computer room and kitchen appliances. While most residences have these on offer, it's important to ask what is included and what isn't – the same applies to off-campus accommodation.
Secure parking
Having your own car as a first-year is a major perk, it gives you the freedom to explore the city and even allows you to sleep in and make those 8 am lectures. However, it also comes with the added stress of finding a secure parking space.
If you're studying in Cape Town's bustling CBD, these can be hard to come by. Make sure that you ask the landlord about secure parking as this could be a major extra expense and concern every month.
Speedy WiFi
With countless assignments, essays and exams due, having slow WiFi is simply not an option. If you're living on campus then you'll probably have the luxury of fast WiFi wherever you are. However, those who are staying in private accommodation need to factor this expense in.
Make sure that your accommodation has fibre installed and that it is fully operational. It's also wise to ask around about the best providers in the area and make sure that you have 24-hour support should your connection suddenly drop before a pressing deadline.
Storage
Although you might be used to living in a spacious family home, student accommodation usually includes one room and a closet, if you're lucky! This means that storage space can be extremely limited and your shelves will start to overflow with books and dirty laundry after a couple of months.
Using storage bins and stacking them in your closet or under your bed is a great way to free up space in your room. A self storage facility is also a smart and affordable solution to clutter and can make your holidays hassle-free when it's time to pack up your room.
If you're looking for secure, affordable and reliable student storage, Stor-Age is the ideal solution. We offer flexible contracts, a variety of unit sizes and a van hire service so you can store all your belongings with ease and peace of mind. WhatsApp us or claim your student discount here.
Posted by Stor-Age Self Storage - 11 January 2022 | Student