Top historical spots to enjoy in Cape Town
It's officially International Museum Day on 18 May, marking the perfect time to dive into the rich history of Cape Town. From the iconic Table Mountain to exquisite shores and rich history, the city is a year-round playground offering locals and visitors plenty to enjoy and experience. Once the centre of European colonisation, Cape Town has survived and overcome slavery, battles and Apartheid, playing a significant role in South Africa's rebirth as a democratic country.
Now boasting vibrant multiculturalism, unmatched energy, and an astounding legacy - this stunning city has a long list of museums and historical tributes dedicated to its past. If you're up for a little cultural enrichment, we have curated a list of the top historical hotspots to enjoy in the Mother City.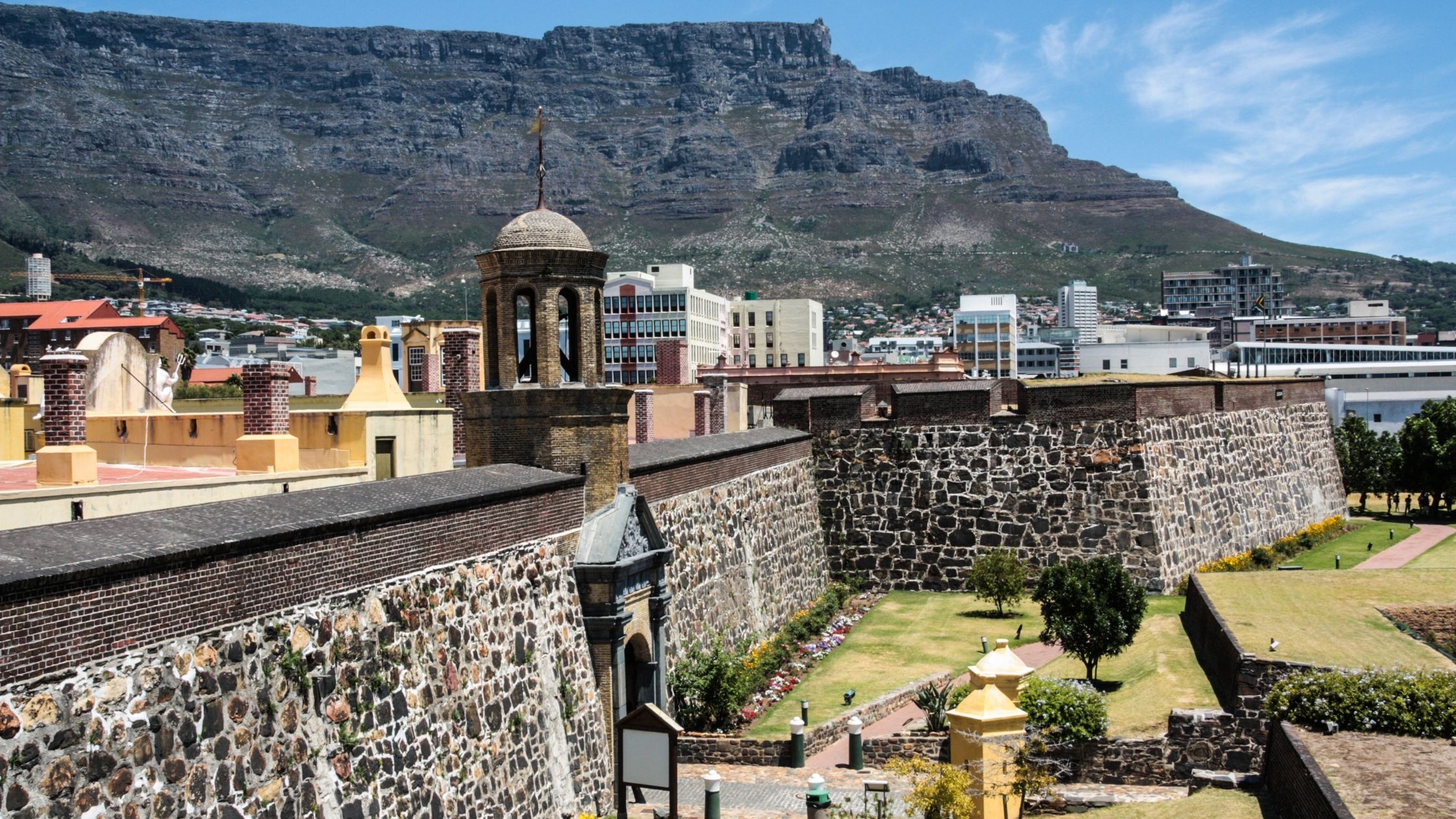 Castle of Good Hope
In 1666, Jan van Riebeeck erected a fort that by 1679 had developed into the iconic Castle of Good Hope. As the oldest remaining building from the city's colonial era, the Castle is now the seat of the military in Cape Town. Open for tours, visitors to the Castle can explore the on-site exhibitions that include period paintings, the Castle Military Museum and the dungeon. Don't forget to stick around for the firing of the cannons (not on Sundays).
District Six Museum
As an integral part of Cape Town's unique history, the District Six Museum beautifully honours the struggle of the district's former 60 000 residents. As a beacon of diversity, the community once consisted of former slaves, merchants, immigrants and labourers. Today the museum stands as a tribute, educating new generations on the struggle while honouring the sacrifice of the original residents.
Robben Island
Known worldwide as the prison that kept Nelson Mandela incarcerated for 18 of his 27 imprisoned years, Robben Island is arguably the most iconic historical landmark in South Africa. Today, visitors can take a guided tour - presented by a former political prisoner - and see first-hand all areas of the island, including the cells and location where prisoners performed hard labour. Impactful, unforgettable and eye-opening are just a few ways visitors have described the experience.
Iziko South African Museum
Founded in 1825, the South African Museum is a must-see for history buffs. With over one million artefacts - some dating back over 100 000 years ago - visitors can see an extraordinary collection of fossils, historical tools, and ancient insects. As a bonus - the museum offers free entry on International Museum Day on 18 May.
Company's Gardens
Considered a lush sanctuary in the middle of the bustling city centre, the Garden was originally built as a refreshment station for the Dutch East India Company, allowing sailors to stock up on fresh produce after spending months at sea, hence the title of "The Company's Garden". Home to many historical treasures, including various museums and statues, visitors could easily spend an entire day taking it all in. Don't forget to hit up the Company's Garden Restaurant when you need to refuel and buy a pack of peanuts for the friendly - but hungry - squirrels.
When exploring the city centre, take a load off with Stor-Age. With a selection of locations across Cape Town, including Stor-Age Gardens, you can easily lock up your bag and explore with peace of mind. With units as small as a locker, you won't have to worry about paying for extra space you don't need. For more information, give us a call on 0861 18 18 18 or get an easy quote online.
Posted by Stor-Age Self Storage - 17 May 2022 | Travel