Tips to organise your garden space
Is your garden a mess? Do you avoid your backyard simply because you can't stand the hodgepodge of tools cluttering up your space? A beautiful garden requires love, attention and dedicated upkeep, which cannot be done without the right equipment. So how does one keep everything organised? Below, we uncover five easy tips to assist you on your path to outdoor organisation.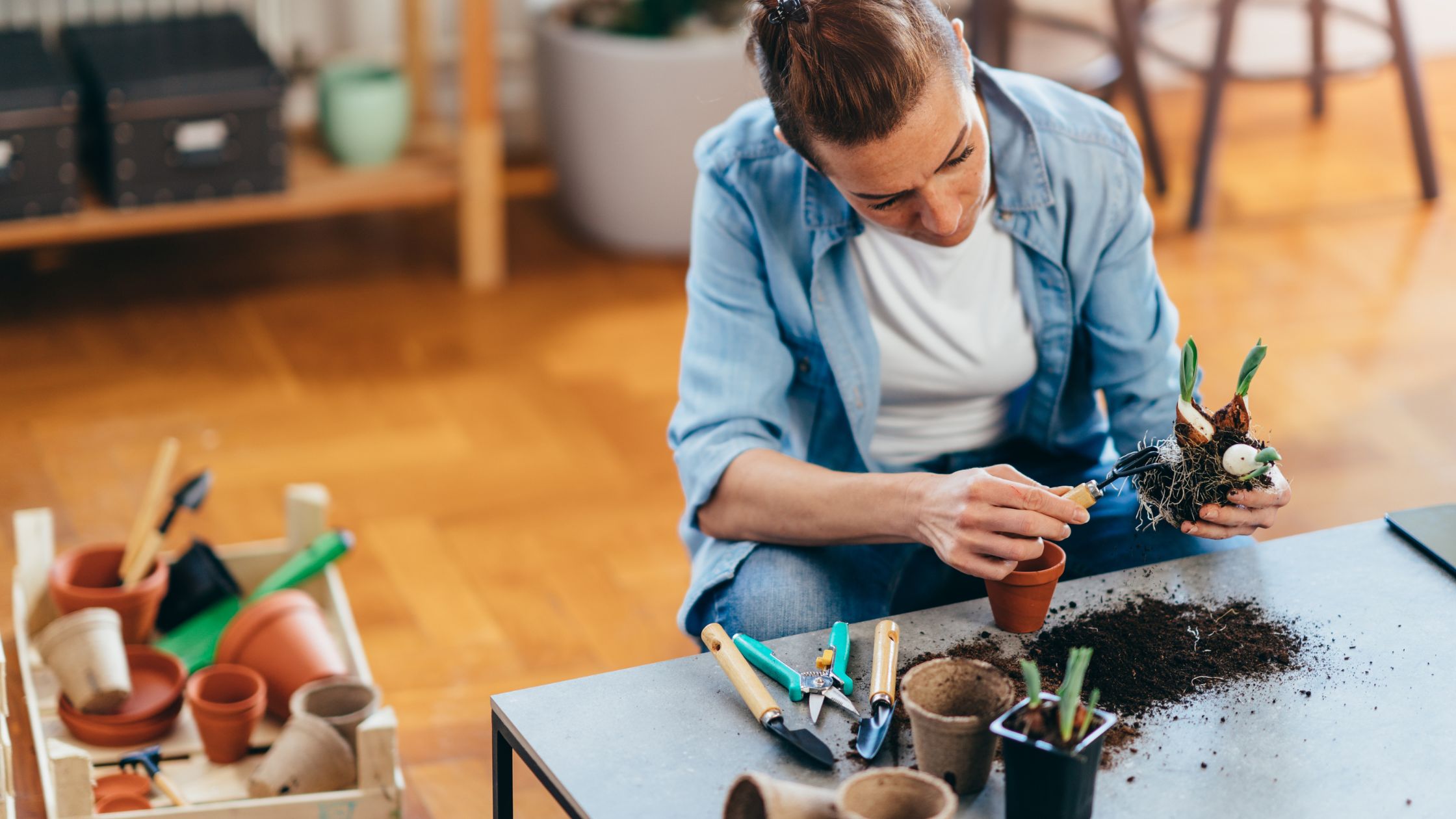 Keep all your tools together, in one spot
We've all been guilty of leaving the spade against the wall because the shed is two steps too far over our lazy level. Not only do these scattered tools look messy, but they could also be a hazard for other people in the home. So why not grab a plank of wood, nail it to the wall and hang up all your tools in one place?
Keep your water toys packed away
Resist the urge to leave the lilo in the pool. It ends up looking unorganised and messy. Rather let the air out and pop floaties back in the box. If you don't want to let the air out, consider storing them on a high shelf in the garage or a storage unit. Regardless of where you store them, try to keep them out of the garden or the pool when not in use.
Invest in potting benches
Not only can you utilise the potting bench to store some of your smaller garden tools, but it also looks neat and decorative, adding a unique style to your garden area. For gardening enthusiasts, a potting bench is ideal as it can also be used as a convenient workspace.
Remove old and unused gardening items
Why is there an old hand spade behind that beautiful rosebush? If you're not using your older tools but want to hang onto them, find a container and neatly pack them into your garage. A rusty spade doesn't add to the aesthetic of an organised and welcoming garden.
If you're ready to create more space in your garden, Stor-Age can assist. By storing all your garden items in a secure unit, you can begin to practice a strict minimalist lifestyle instead of accumulating box-loads of unnecessary clutter. For more information on our storage solutions, give us a call on 0861 18 18 18, drop by one of our facilities for a tour or get a quote online.
Posted by Stor-Age Self Storage - 05 July 2022 | Tips And Hints