How to create the ultimate movie night
A great movie night is one of those simple pleasures that we always look forward to regardless of age. However, a truly great movie night goes beyond picking Netflix's latest craze while you keep one eye on the movie and the other on your phone as you scroll through your Instagram feed. A memorable movie night is an immersive experience from start to finish and is easily achievable with a bit of effort and planning.
If you're looking for a low-cost way to have fun with friends or are a serious movie buff interested in taking your cinematic adventures to the next level, we look at the best ways you can create the ultimate movie night.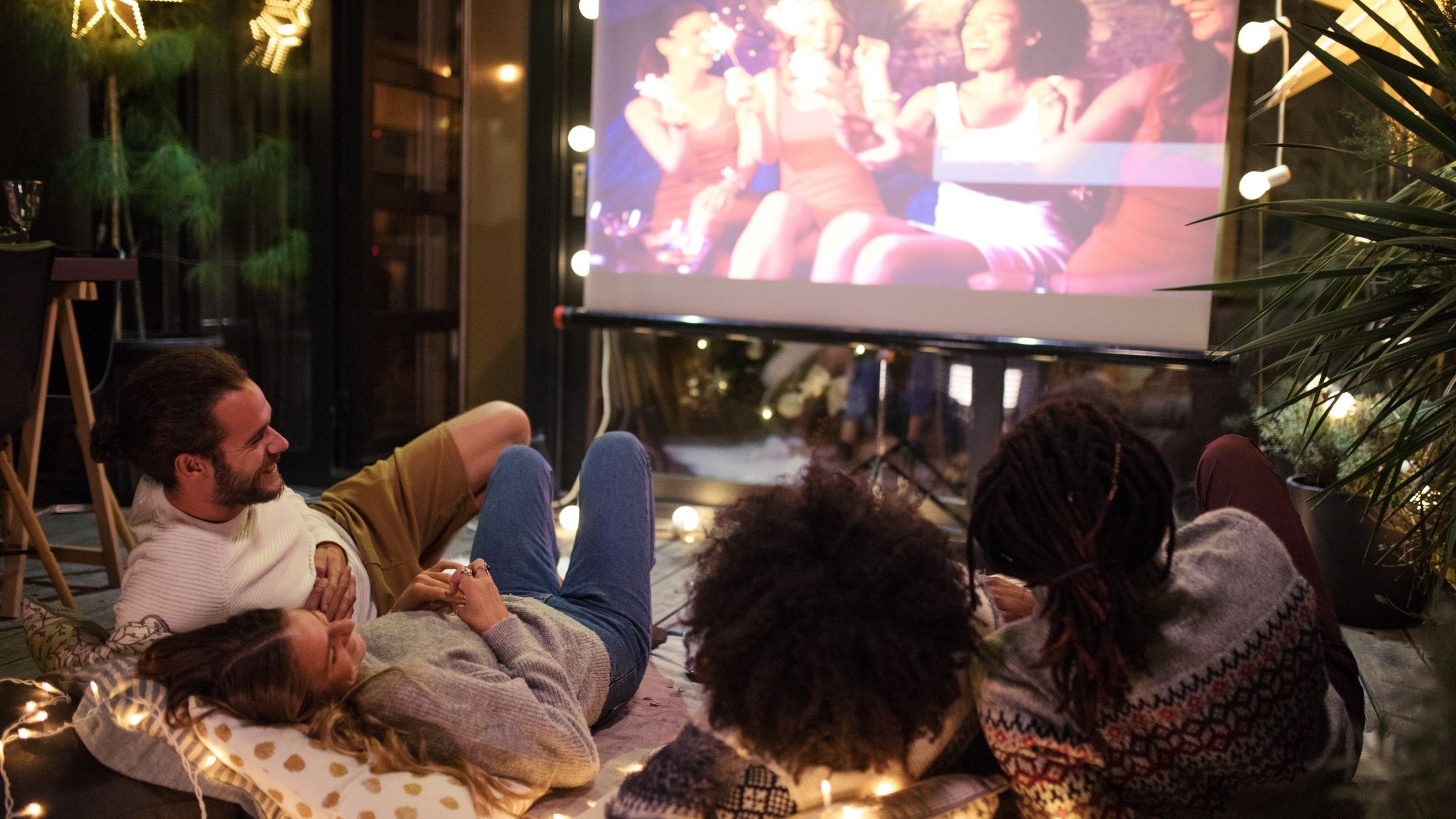 Pick a theme
Selecting a theme is a great way to kick things off. It not only sets the tone but also encourages guests to get into the mood of the evening. Your theme can be anything you want, ranging from Star Wars to epic singalongs or throwback classics. Additionally, your theme can specify if guests should come dressed in homemade costumes (bedsheets make wonderfully dramatic capes, FYI) or their comfiest pyjamas - your imagination is the only limit.
Switch up the location
While we wait for the cold nip of winter to fully descend on us, now is a good time to squeeze in a few outdoor movie nights. Lay down a few thick blankets, maybe get out that blow-up mattress and enjoy a movie night under the stars. Whether you're watching on a laptop, a tablet or using a projector, an outdoor location can take your movie night from ordinary to absolutely memorable.
Make it cosy
When it comes to creating the ultimate movie night atmosphere, there is no such thing as too much comfort. Whether you're setting up outside or indoors, you can create a cosy haven using common household items, including string lights, candles (electric ones are great if you have kids), fluffy blankets and a mountain of cushions. If you don't have enough seating or if the couch is feeling a little cramped, you can create a cosy blanket nest on the floor or take it a step further and build a fort!
Snack city
Hosting a movie night is the ultimate excuse to go crazy with snacks. While no movie night is complete without popcorn, you can kick things up a notch by creating themed charcuterie boards. From a pizza board to sushi, candy, chocolate and more, charcuterie boards are a great way to incorporate a variety of flavours and create a fun snacking experience beyond the expected.
Plan movie-inspired games
An easy way to keep guests having fun even after the credits have rolled are a few movie-themed games! The games can include trivia questions about a specific movie, genre or characters, a lip-sync contest to any iconic musical number, guessing the movie responsible for famous one-liners or describing a movie title using a limited number of words.
When it's time to pack up your movie night gear, consider Stor-Age. With over 50 locations nationwide, Stor-Age provides all the additional space you need right on your doorstep. Whether storing bulky winter blankets or lesser-used appliances, your personal self storage unit will soon become an extension of your home. For more information, give us a call on 0861 18 18 18 or get an easy quote online.
Posted by Stor-Age Self Storage - 03 May 2022 | Tips And Hints