Student res vs apartment living: What to consider before moving next year
Student res or apartment living? Student living provides a safe space to spread your wings, but apartments offer a new level of independence. It's a tricky choice.

Whether you're attending uni in your home city or getting ready to move across the country, we look at the pros and cons of student res vs apartment living and what to consider before moving next year.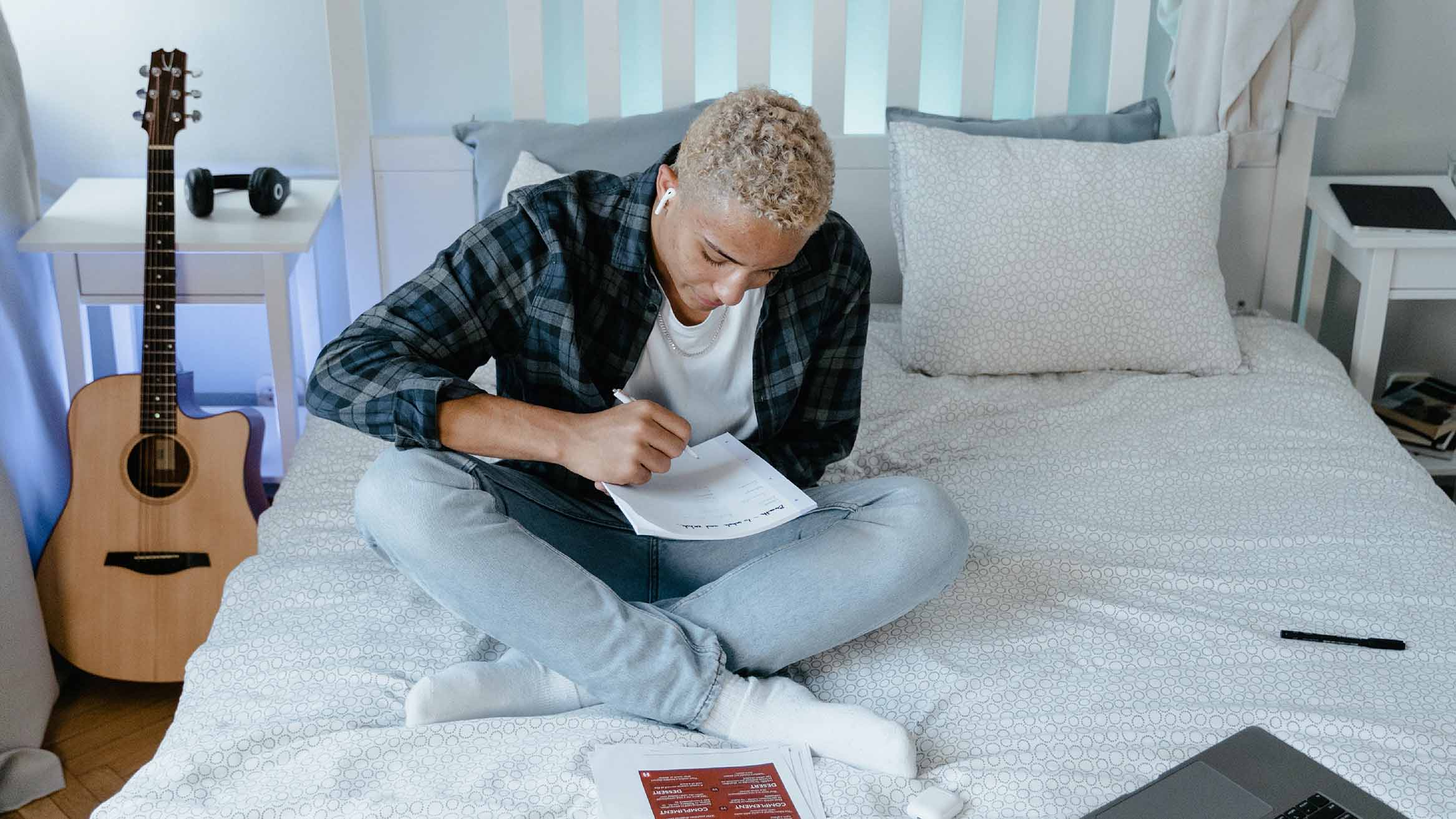 Student res
Student residencies are usually large blocks of flats housing hundreds of students. Although options vary across universities, they often feature a furnished bedroom, communal bathrooms, a shared dining hall and a communal lounge.

Pro's to living in student res:
Typically situated right on campus or very close by

All bills, such as utilities and maintenance, are usually included in the total rental cost

Many offer fully-catered options with three meals a day
Convenient facilities such as a laundromat are normally on-site for easy access

Facilities are access-controlled, often with regular security patrols

Con's to living in student res:
The building may have strict rules, such as a curfew

You could pay more for res due to amenities, location and catering
You can't choose your roommates

It's not always a peaceful environment which can make studying difficult

Residencies are often small, providing very little room to live comfortably



Apartment living or renting
As a popular choice for second-years and up, apartment living provides more independence as you prepare for the adult world. Many universities also offer a limited number of self-catered apartments close to campus if you don't want to rent privately.

Pro's to renting an apartment:
Offers far more independence than a staffed residency

You can hand pick your roommates

Freedom of choosing the location you want to live in

You'll have a lot more space to live comfortably, including a private room
You'll learn cooking skills, how to budget, handle bills and live responsibly

Con's to renting an apartment:
Renting can be expensive for students on a budget as you're responsible for groceries, utilities and possible commuting expenses

Some landlords require a deposit as well as the first month's rent

You may not be ready for the responsibility of maintaining an apartment
Roommate disputes can get ugly, whether living with friends or a stranger



If you could use extra space to store your belongings while you sort out your housing needs, Stor-Age has you covered. To help you start the year off right, we're offering flexible student storage with 10%* off at any of our nationwide stores and a 50%* reduced van rental rate to safely transport your goods.
Ready to hear more? Give us a call on 0861 18 18 18 or request a quick and easy quote online.
*Ts & Cs apply
Posted by Stor-Age Self Storage - 07 October 2022 | Student