Move-in Today And Get The Rest Of The Month On Us
Do you need storage space? Are you moving home, renovating, inviting guests or expecting a new addition to the family? Renting a self storage unit is the simplest way to get a little more space in your life.
The great news is that you don't have to wait until the end of the month to move into your self storage unit. This month Stor-Age is offering to pay the rest of the month for you. Simply head down to your nearest Stor-Age branch and choose the unit size that suits you. Don't worry if you are not sure, our friendly and professional staff are experts in helping you select the space you need. Then move-in, the rest of the month is on us.
If that is not enough then we will throw in a free trip on our removals van to help you with your move. Need boxes? We have a full range of
packaging
options to satisfy all of your self storage needs.
Give us a call today to get a quote or reserve your space on 0861 18 18 18.
Need to know a little more about how self storage works? Check out this helpful video -
How self storage works
.
Pressed for time and can't get away from work to view the storage facility you want to use? No problem, watch our
Stor-Age store tour
video to see what our world class facilities are like without having to leave your seat.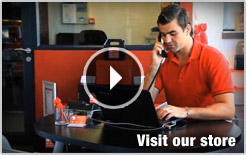 *Terms and condition apply
*Subject to availability
*Offers ends 31 May 2014
Posted by Stor-Age Self Storage - 16 May 2014 | News And Events