Kolisi Foundation partners with Stor-Age to further their impact on under-resourced communities across South Africa
As the Springbok rugby team captain, Siya Kolisi is accustomed to being in the middle of the action. So, when the COVID-19 pandemic struck South Africa, he and his wife Rachel couldn't stand idly by and watch their fellow South Africans suffer – they had to act. Together, Siya and Rachel founded the Kolisi Foundation to tackle some of the country's most significant challenges one by one. Now more than a year later, they're empowering an entire nation.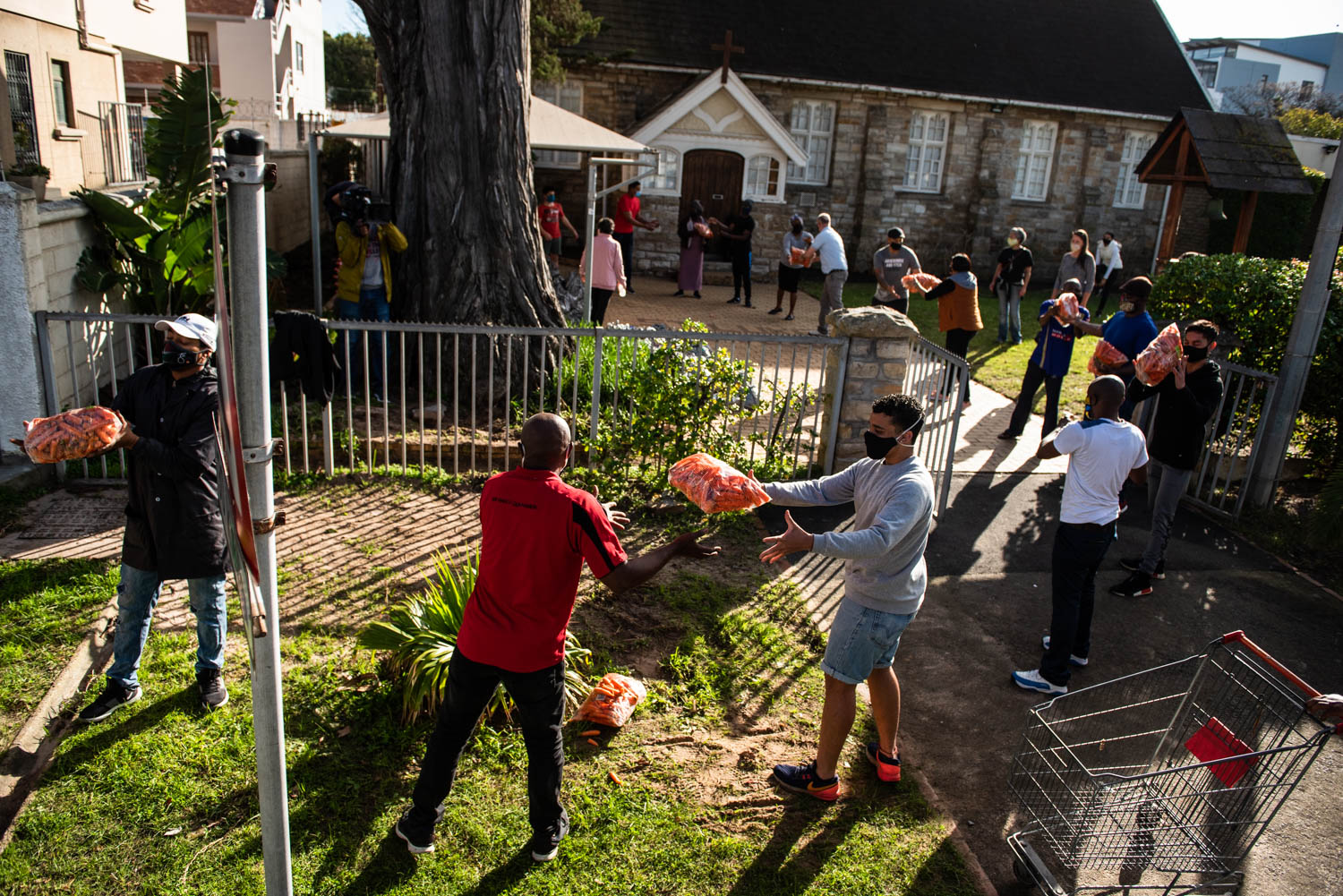 Photo credit: Gary Van Wyk, Black Bean Productions
At the age of 16, Siya received a rugby scholarship to the prestigious Grey High school, propelling him into a career in the sport. In 2018, he made history by becoming the Springbok's first black captain and led his team to victory in the 2019 Rugby World Cup. Although his story had inspired millions around the country, he was determined to do more. So, in the height of the COVID-19 pandemic, Siya and Rachel launched the Kolisi Foundation to address gender-based violence and food security, as well as uplift under-resourced communities through education and sports development.
Since then, the Kolisi Foundation has spearheaded multiple projects and initiatives to uplift and empower those most vulnerable in South Africa, from funding and assisting feeding schemes to combatting gender-based violence with their Power2You initiative.
The Stor-Age team recently partnered with the Foundation to assist them in their mission and further their impact. The Kolisi Foundation's partnership with Stor-Age will enable the organisation to place a greater emphasis on alleviating extreme poverty, mentoring underprivileged youth and promoting equality in South Africa.
Co-founder Rachel Kolisi added, "It's been incredible to see how organisations, such as Stor-Age, continue to step up and play an invaluable part by mobilising their resources and expressing their generosity through collaborative efforts such as these. We look forward to seeing how this partnership continues to develop."
Their first project with Stor-Age is a nationwide blanket drive where the public is encouraged to give the gift of warmth this winter by donating a blanket at any of the 51 Stor-Age stores across the country. The blankets will then be distributed to under-resourced communities throughout South Africa.
While the Kolisi Foundation continues to uplift people in their time of need and spark hope across the country, they cannot do it alone. Only through the ongoing support of the community can they make a difference where it's needed most.
If you would like to donate a blanket to help someone in need this winter, simply visit any of our stores, and our team will safely store it for distribution next month.
To find out more about the Kolisi Foundation, visit their website.
Will you be donating a blanket?
Posted by Stor-Age Self Storage - 07 May 2021 | Charity